Bluelab Guardian Monitor Connect Inline

Features of Bluelab Guardian Monitor Connect Inline

24/7 monitoring of pH, EC, and temperature directly in your irrigation and nutrient feed line for real-time data.
View your reservoir parameters and nutrient feed data on your mobile phone through the Edenic by Bluelab app, no matter where you are. (Connect Stick required, available separately - visit Edenic.io for more information)
Large, backlit display allows for easy and quick viewing of measurements.
High and low alarms promptly alert you when your parameters fall out of the desired range.
The robust inline pH probes can withstand line pressure and turbulence for reliable performance.
Easy screw fitment (1" NPT thread) allows for convenient removal of pH and conductivity probes for routine calibration and cleaning.
Easy pH calibration process with on-screen instructions ensures accuracy.
2-meter cable lengths enable optimal positioning and easy viewing of the display.
Enjoy flexible mounting options on walls, posts, and racks, suiting various setups.
The easy-to-clean display is designed to maintain a hygienic environment.
Bluelab Guardian Monitor Connect Inline - Continuous Monitoring for Optimal Nutrient Delivery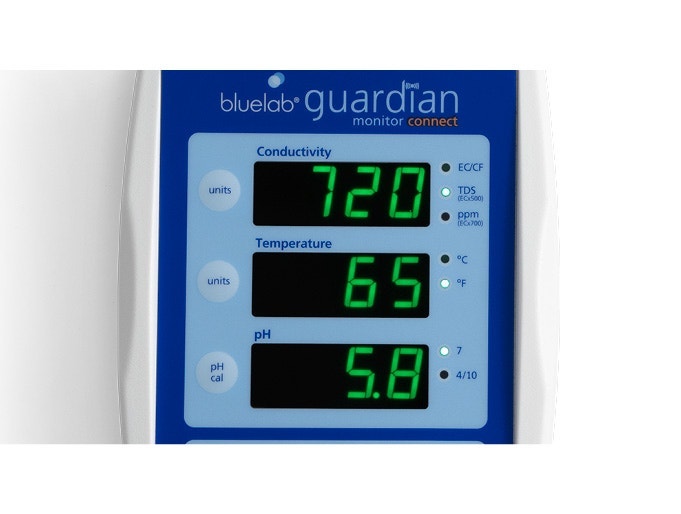 Continuously monitor
pH, EC, and temperature
in nutrient feed line. 
Spot and solve issues promptly for healthier plants. 
Save time and effort with automated monitoring and optimization.

User-friendly Display with Visual Alarms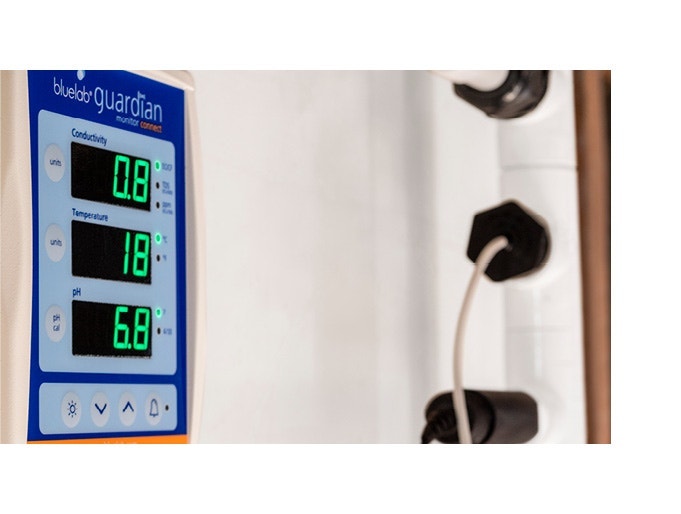 Large backlit LED display for easy viewing. 
Set discreet visual alarms for preferred parameter ranges. 
Stay on top of nutrient feed line conditions for optimal plant growth.

Remote Connectivity and Maintenance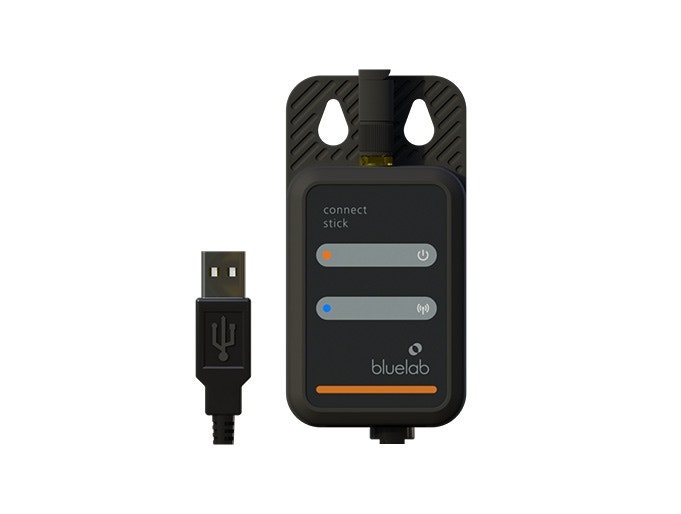 Stay connected to nutrient line parameters 24/7. 
Use Connect Stick and free Connect software for remote access. 
Add multiple devices and receive real-time notifications for alarms.
 Maintenance for Reliable Monitoring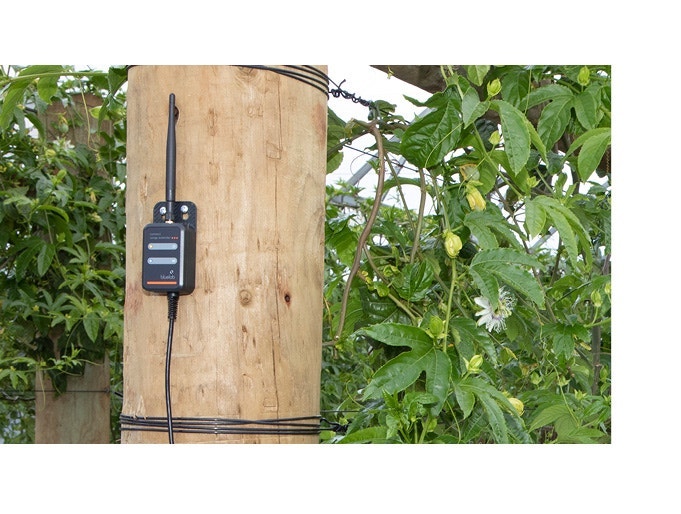 Calibrate pH probe regularly; no calibration needed for conductivity and temperature. Bluelab Probe Care Kit for cleaning and maintenance. Enhance range with Bluelab Connect Range Extender 2 and Connect Stick, extending data transmission up to four times.



| | |
| --- | --- |
| More Product Information | |
| Product Warranty Period Details | Two-year guarantee for the Bluelab Guardian Monitor; six-month guarantee for the Bluelab pH Probe (proof of purchase is required).  |
Payment & Security
Your payment information is processed securely. We do not store credit card details nor have access to your credit card information.