Description

More Information
Bluelab PeriPod L3

Features of Bluelab PeriPod L3

Peristaltic pumps ensure accurate and consistent dosing of nutrients and pH into reservoirs.
Doser can be conveniently positioned lower than the injection point for ease of use.
Quiet and fan-cooled, providing optimal and efficient performance.
Manual dosing from the unit allows easy priming of tubing.
Pump dose rate of 1200ml/min ensures fast and efficient dosing.
Includes 4 meters/13 feet of tubing for dosing pH adjuster solution.
High-strength acid-/alkaline-resistant tubing ensures safe dosing of pH up or down.
2x 4 meters/13 feet of food-grade tubing for dosing nutrient stock solution.
Opaque nutrient tubing prevents algae growth.
Peristaltic pumps and tubing are replaceable for cost-effective maintenance.
Rugged wall-mounted design ensures long-lasting efficiency and durability.
PeriPods can be linked to create an expandable multi-part nutrient dosing system of up to 12 pumps*.
*Please note: Only M series (M3 and M4) can be chained to together. L3 can only be chained to other L3s
Automatically Maintain Reservoir Nutrient and pH Levels: Create the Optimal Conditions for Nutrient Uptake


The Bluelab PeriPod L3 ensures stable pH and nutrient levels in your reservoir, providing optimal nutrient availability for your plants at all times. It responds to triggers from the Bluelab Pro Controller, dosing pH adjusters and nutrient stock solutions into the reservoir to achieve ideal conditions for nutrient uptake.
Long-lasting Precision: Fine-tune Your Reservoir pH and Nutrient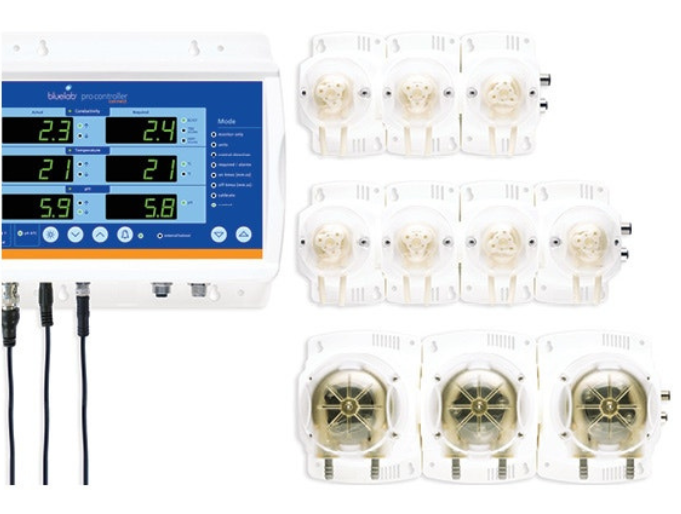 With highly accurate medical-grade peristaltic pumps, the Bluelab PeriPod L3 makes precision easy. It allows parameter adjustments down to 0.1 pH and 0.1 EC and can be user-calibrated to the liquid's viscosity, maintaining a consistent flow rate. Replaceable pump tubes and cassettes ensure long-lasting accuracy and cost savings.
Customize Your Dosing System: Deliver a Complex Nutrient Programme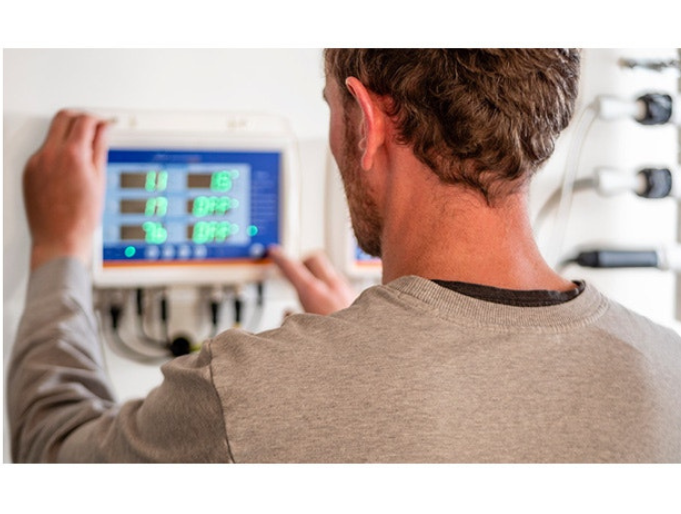 Pair the PeriPod with the Bluelab Pro Controller to customize your dosing setup. Link up to three PeriPods of the same series (M- or L-series) for delivering a multi-part nutrient programme. With the Connect software, set your feed schedule and maintain your nutrient programme at the touch of a button.
Built for Growers

Designed and assembled in New Zealand, the Bluelab PeriPod is tailored for growers, facilitating essential tasks in everyday growing with ease.
Control Your Key Parameters 24/7: Team Up with the Bluelab Pro Controller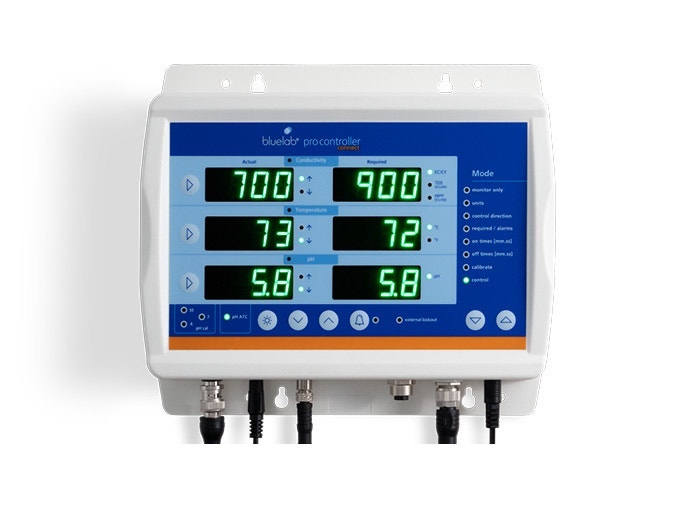 Designed to work with the Bluelab Pro Controller, the PeriPod automatically monitors parameters and adjusts pH and nutrient levels in the reservoir. Stable parameters lead to healthier plants, improving both yield and quality.
Enhance Your Dosing System
Add the Bluelab External Lockout and Alarm Box for optimal dosing or use the Bluelab Sample Pot if your reservoir is located more than two meters/6.5 feet away from your Pro Controller.



| | |
| --- | --- |
| More Product Information | |
| Product Warranty Period Details | Two-year guarantee for the Bluelab PeriPod Pumps; a six-month guarantee for cassette and tubing (proof of purchase is required).  |
Payment & Security
Your payment information is processed securely. We do not store credit card details nor have access to your credit card information.