Mars Hydro FC 1000W Smart Led Grow Light Samsung LM301B Scalable CO2 Commercial Lamp

Veg Footprint: 4' X 6'

Flower Footprint: 4' X 4'

Watts: 1000W

Spectrum: Full

Warranty: 5 Years

Powered by Samsung LM301B Diodes
Mars Hydro FC 1000W LED Grow Light features high-performance Samsung LM301B chips, delivering 2.9 μmol/j efficiency, 2885 μmol/s PPF, and lasting color rendering for consistent indoor plant lighting.
Potent 4x4 Flowering Light
With 10 light bars on 2 support bars, FC 1000W offers intense energy (1,500~1,900 μmol/m²/s PPFD) for 4x4 ft area, ideal for blooming or CO2-assisted cultivation.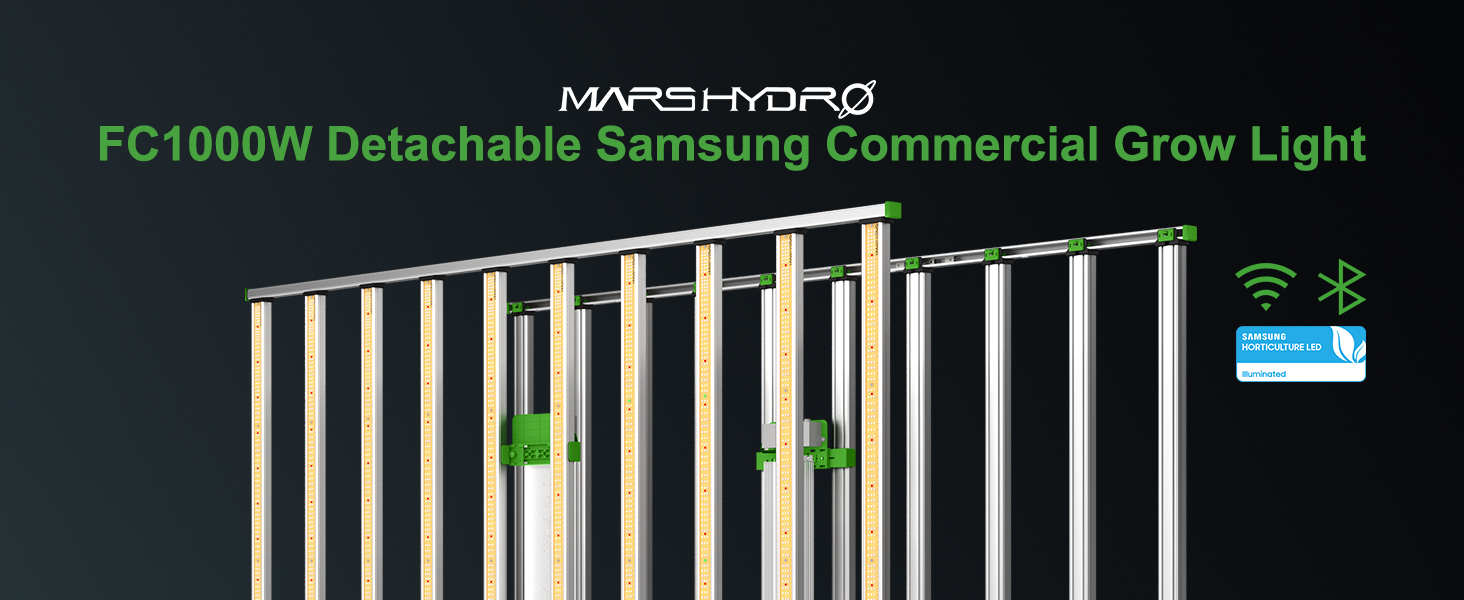 Scalable Coverage
Extendable design adapts to 4x6 ft coverage, delivering 1,000~1,300 μmol/m²/s PPFD. Perfect for 4-ft-wide or 6-ft-wide racks, especially 4x6 ft rolling benches.
Smart Remote Control
Smart FC 1000W can be controlled via Mars Hydro APP, enabling remote control, timers, and dimming. Precise settings suit your lighting schedule.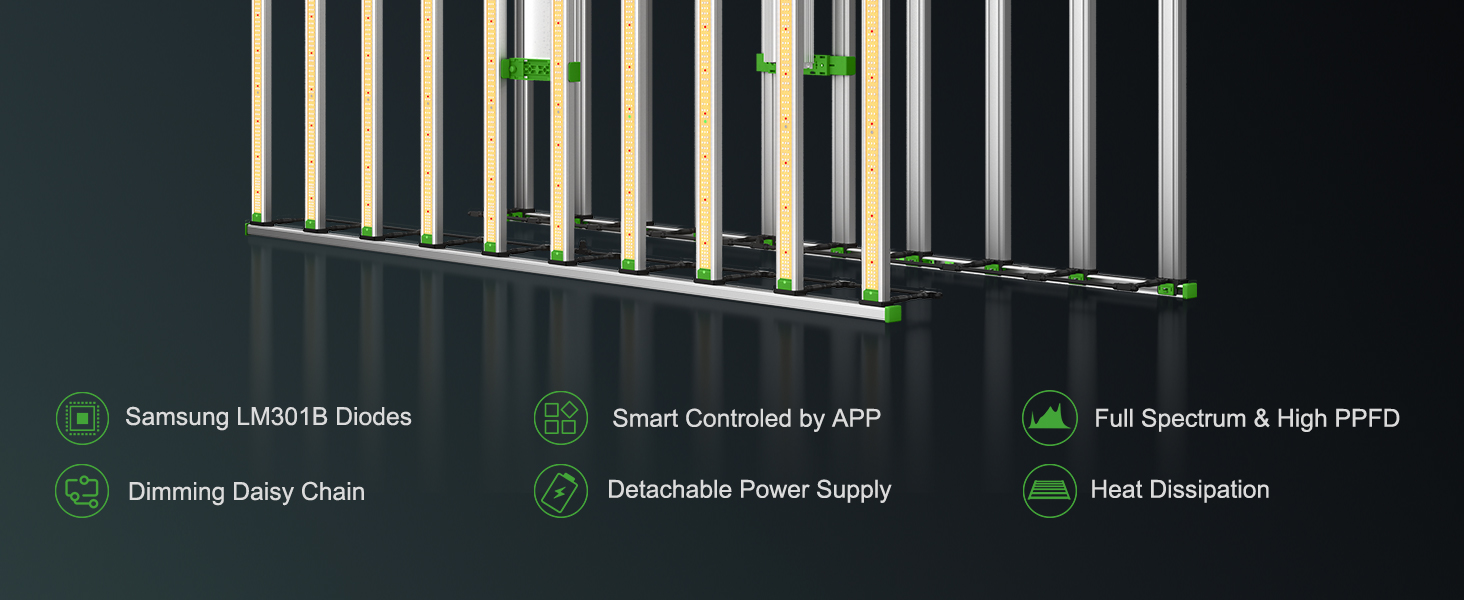 Professional Full Spectrum
Enhanced blue and red light bands stimulate growth, phytochemicals, maturation, and flower quality.
Effective Heat Management
Corrugated heat sink dissipates heat quickly, maintaining controlled environment. Multi-bar design prevents hot spots. Detachable design for easy installation and storage.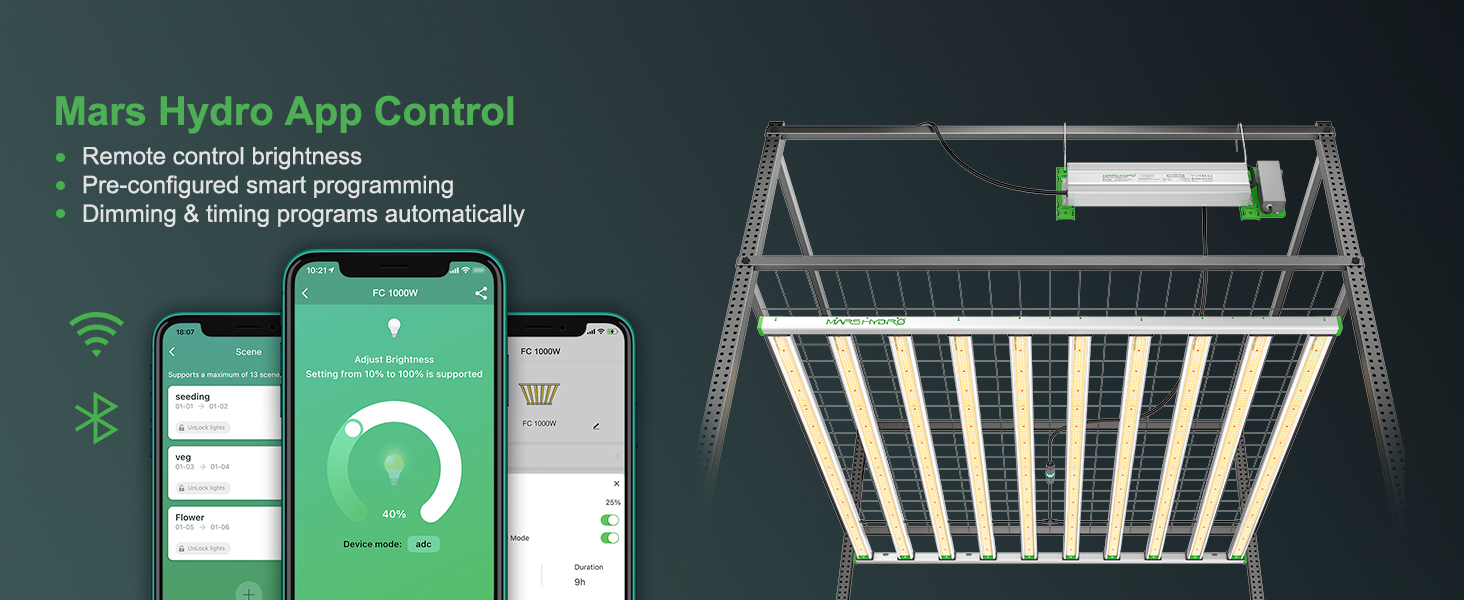 DLC Qualified Efficiency
DLC-certified, efficient LED meets industry standards, operating 36,000+ hours at 90% efficiency. Mars Hydro offers 5-year warranty and local repair service for reliable performance.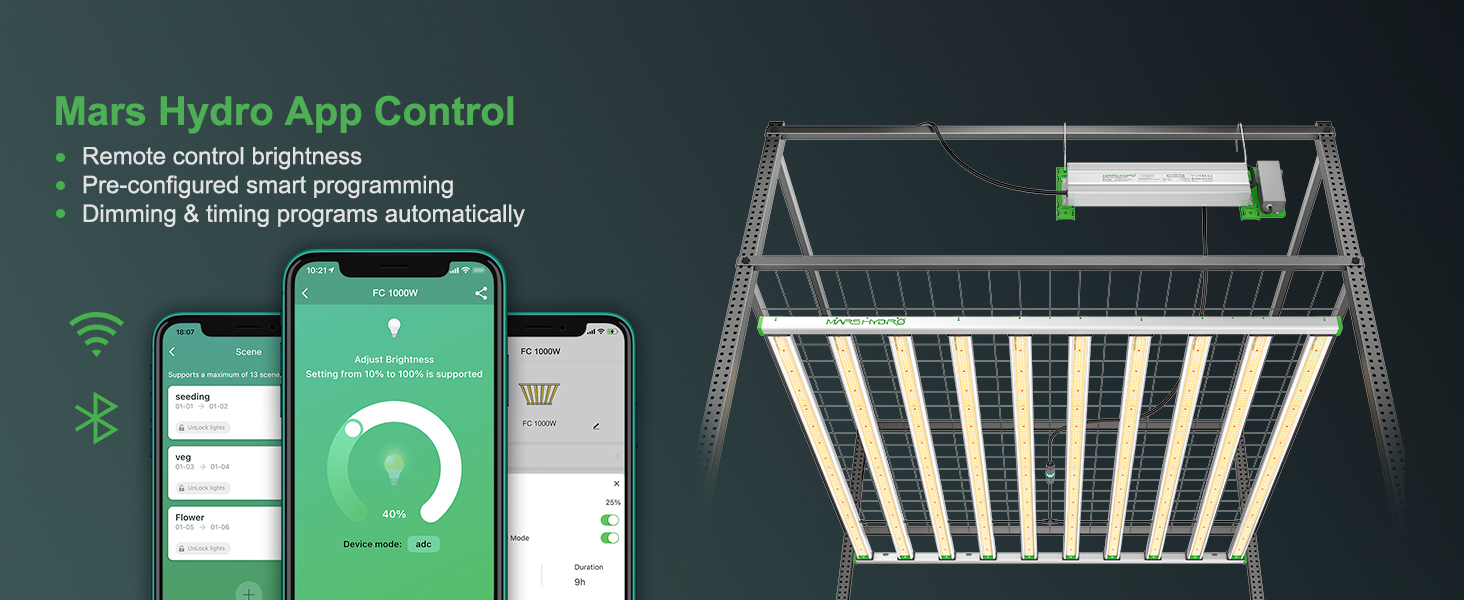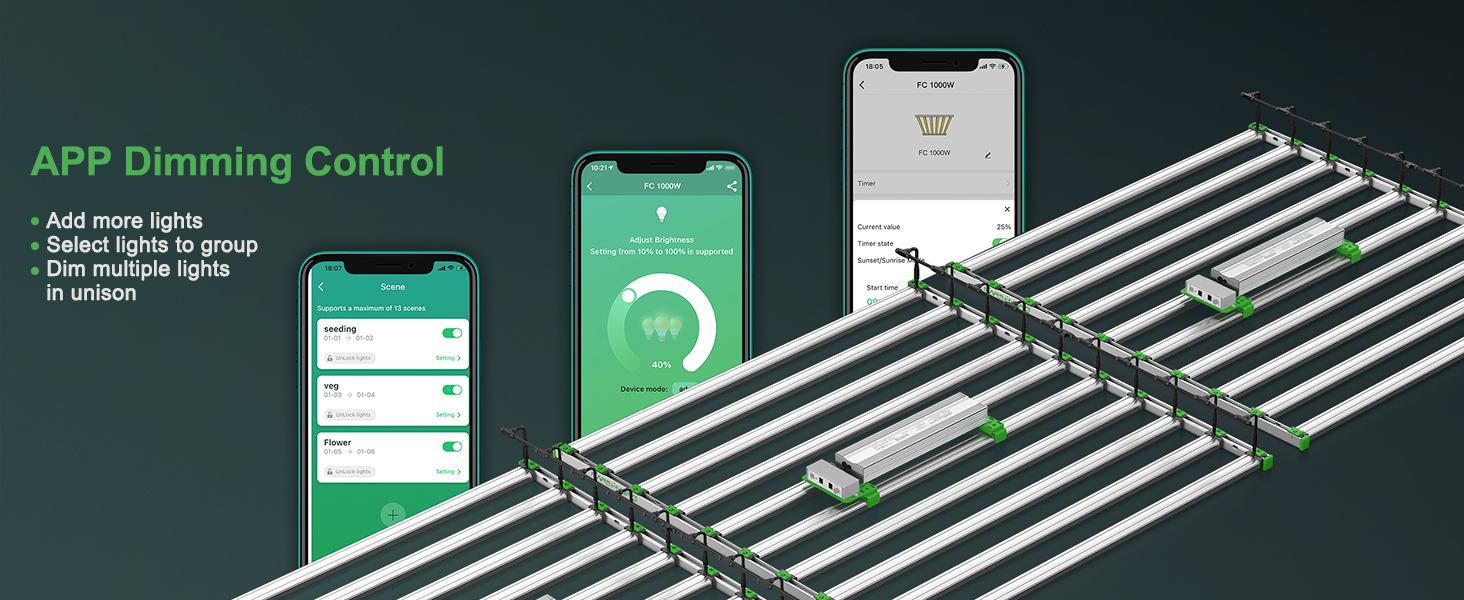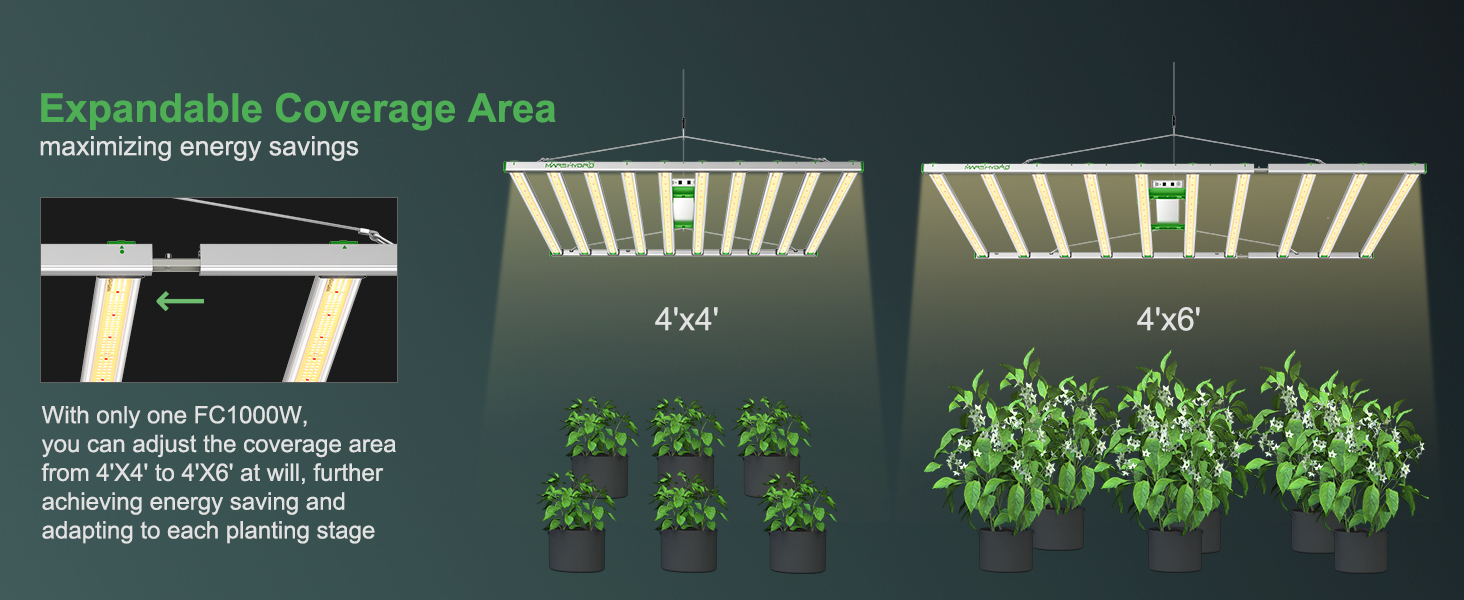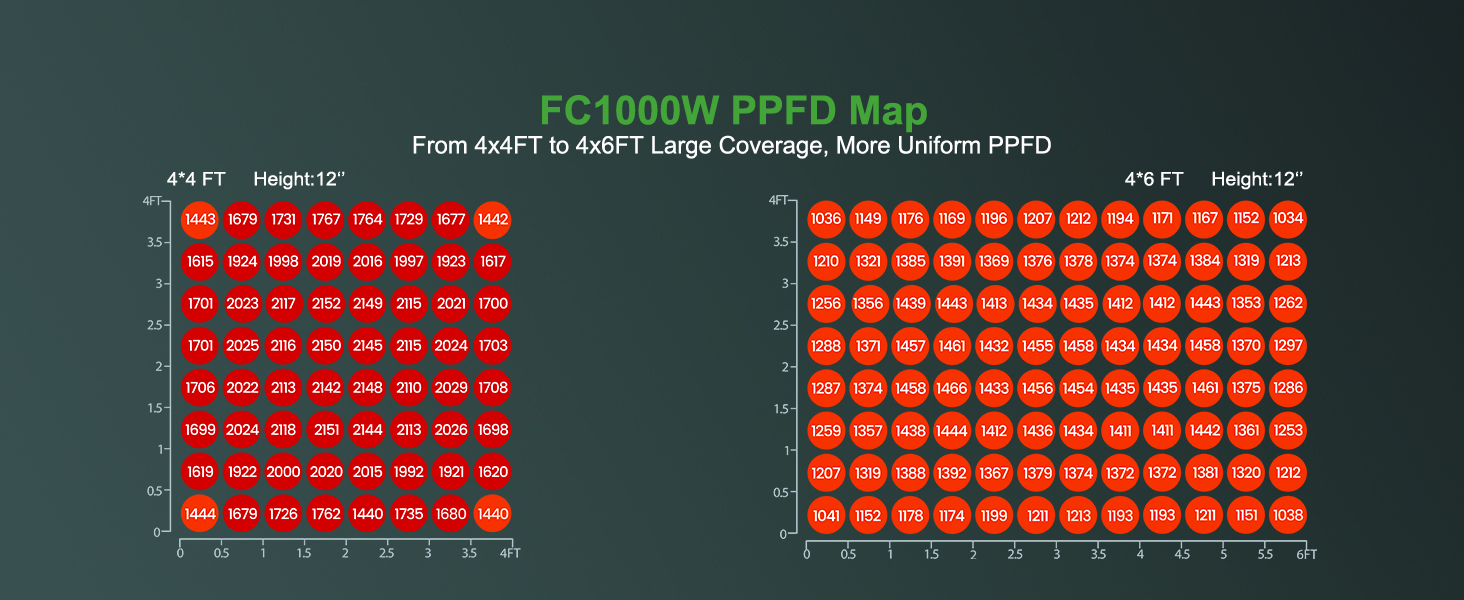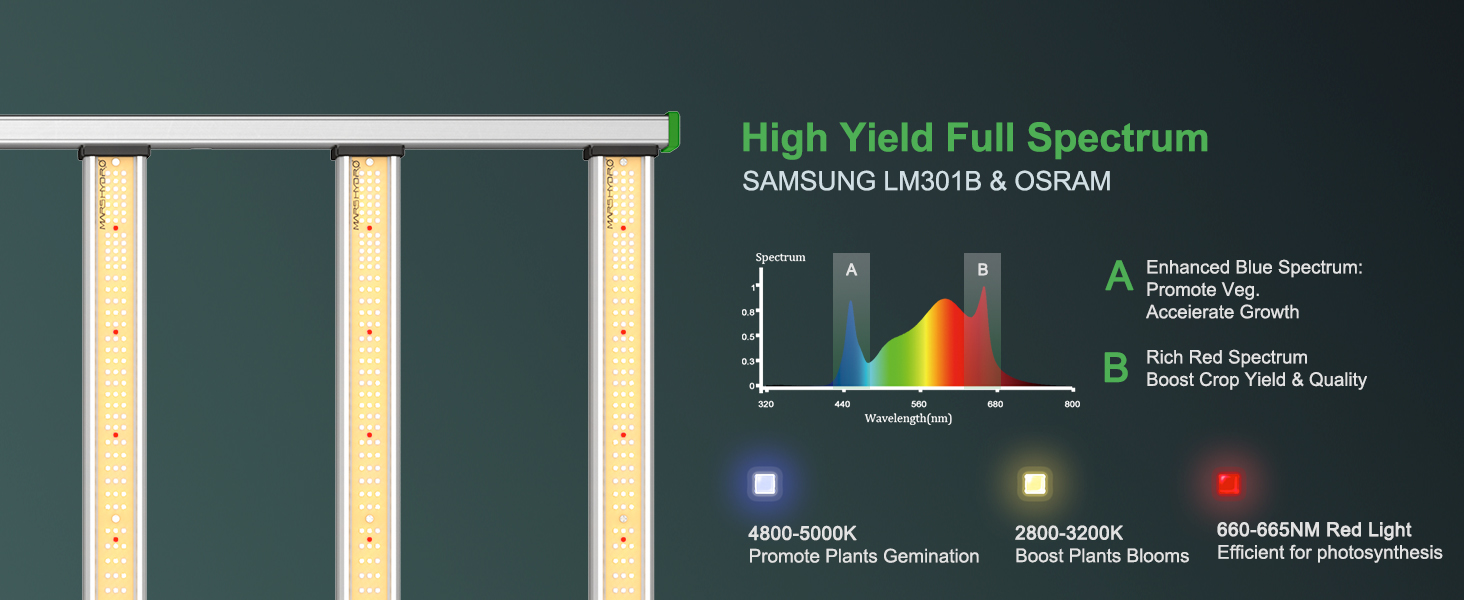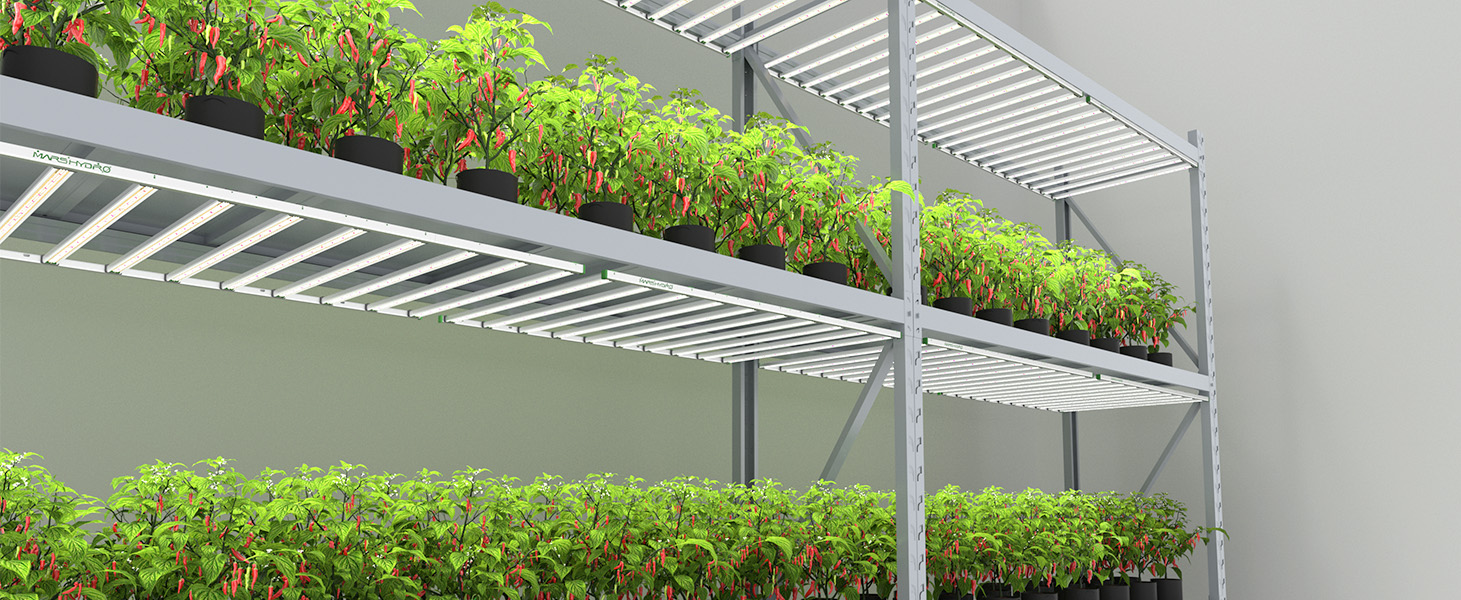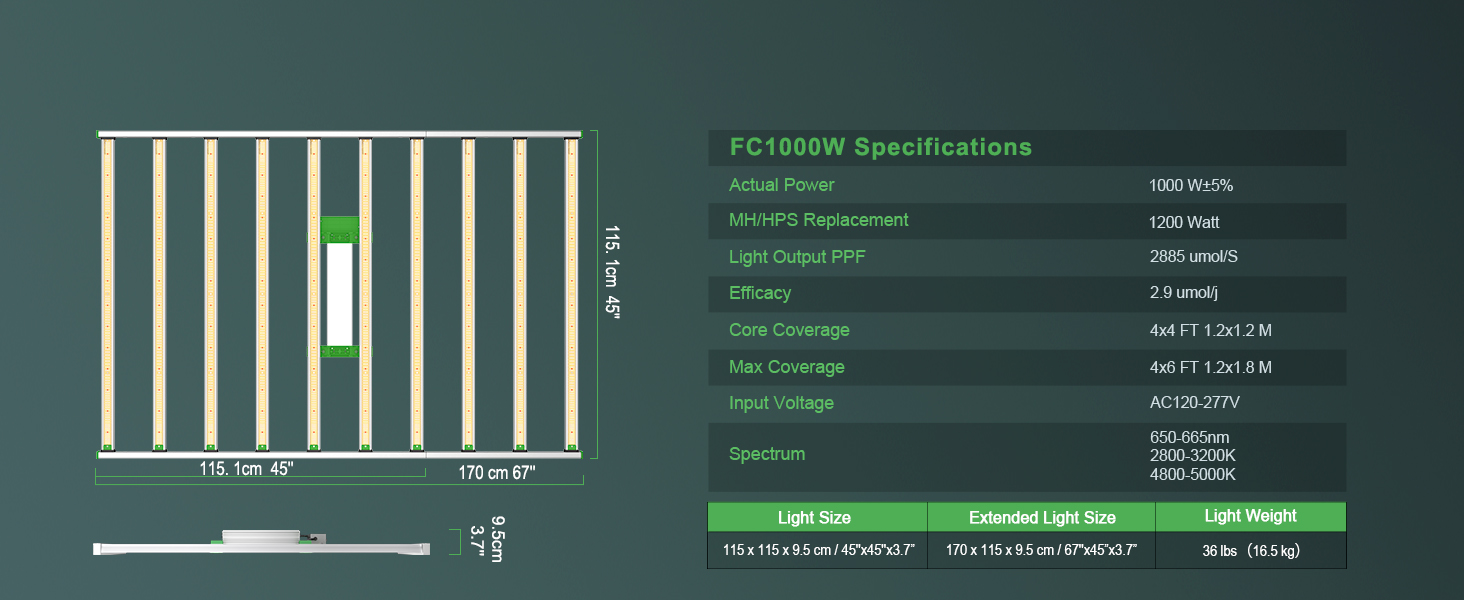 Mars Hydro FC 1000W Smart Led Grow Light Samsung LM301B Scalable CO2 Commercial Lamp

| | |
| --- | --- |
| Veg footprint | 4' x 6' |
| Flower footprint | 4' x 4' |
| Power | 1000W |
| Spectrum | Full |
| PPE | 2.9μmol/j |
| PPF | 2885μmol/S |
| Light Dimensions | 67.2 x 45.3 x 3.7 in |
| Voltage | 100-277V AC |
| Warranty | 5 year |
Payment & Security
Your payment information is processed securely. We do not store credit card details nor have access to your credit card information.