Mars Hydro FC 3000-Evo Samsung LM301H Evo 300W Smart Led Grow Light for Veg Flower

Veg Footprint: 3' X 3'

Flower Footprint: 2.5' X 2.5'

Watts: 300W

Spectrum: Full

Warranty: 5 Years

Samsung LM301H EVO Chip
The optimal horticultural diode, Samsung LM301H EVO, boasts 3.14 μmol/j efficacy per diode. Its plant-centric spectrum enhances growth, quality, and energy efficiency.
Professional LED Grow Light
Mars Hydro FC 3000-EVO utilizes Samsung LM301H EVO diodes for exceptional results. Consuming 300W, it offers 2.85 μmol/j PPE, suitable for personal and commercial cultivation.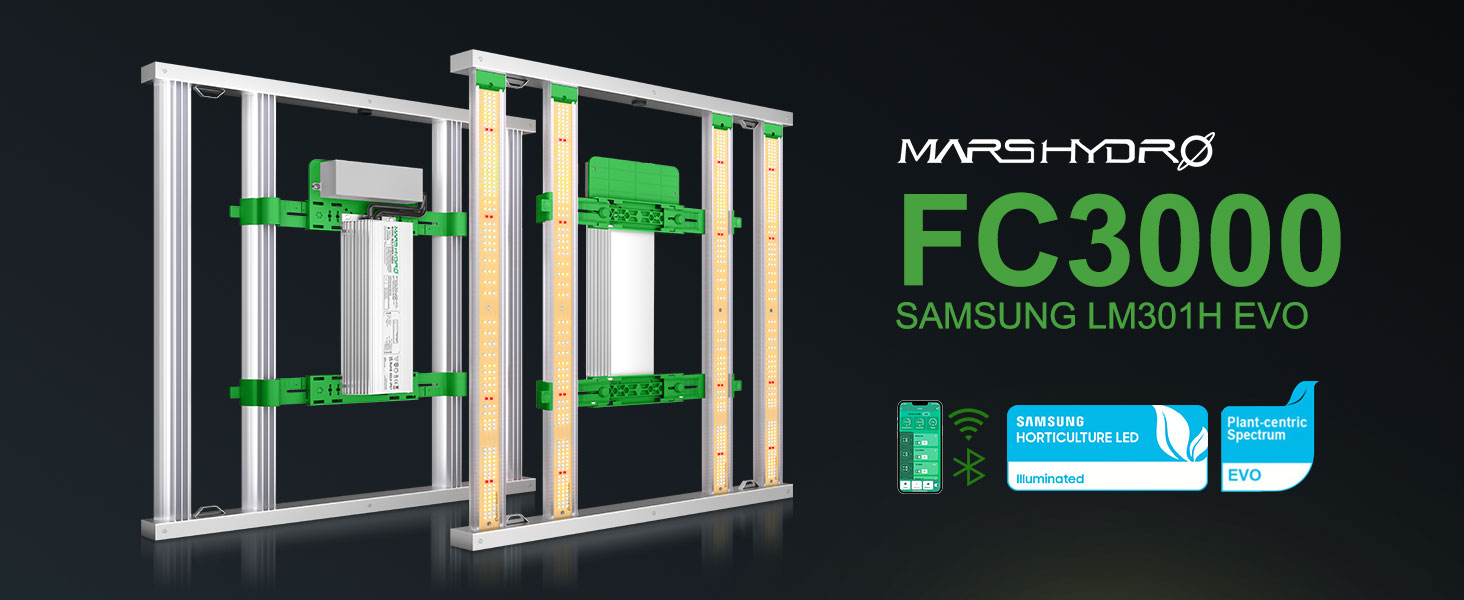 High PPFD and Uniform Distribution
Smart FC 3000-EVO provides up to 896 μmol/m²/s PPFD, ideal for commercial growth and even flowering. Optimized chip arrangement ensures uniform growth and minimizes hotspots.
Rich Full Spectrum Light
FC 3000-EVO's spectrum blends blue, red, and green light for optimal growth. Blue stimulates veg growth and phytochemical accumulation, red accelerates maturation, and green supports penetration.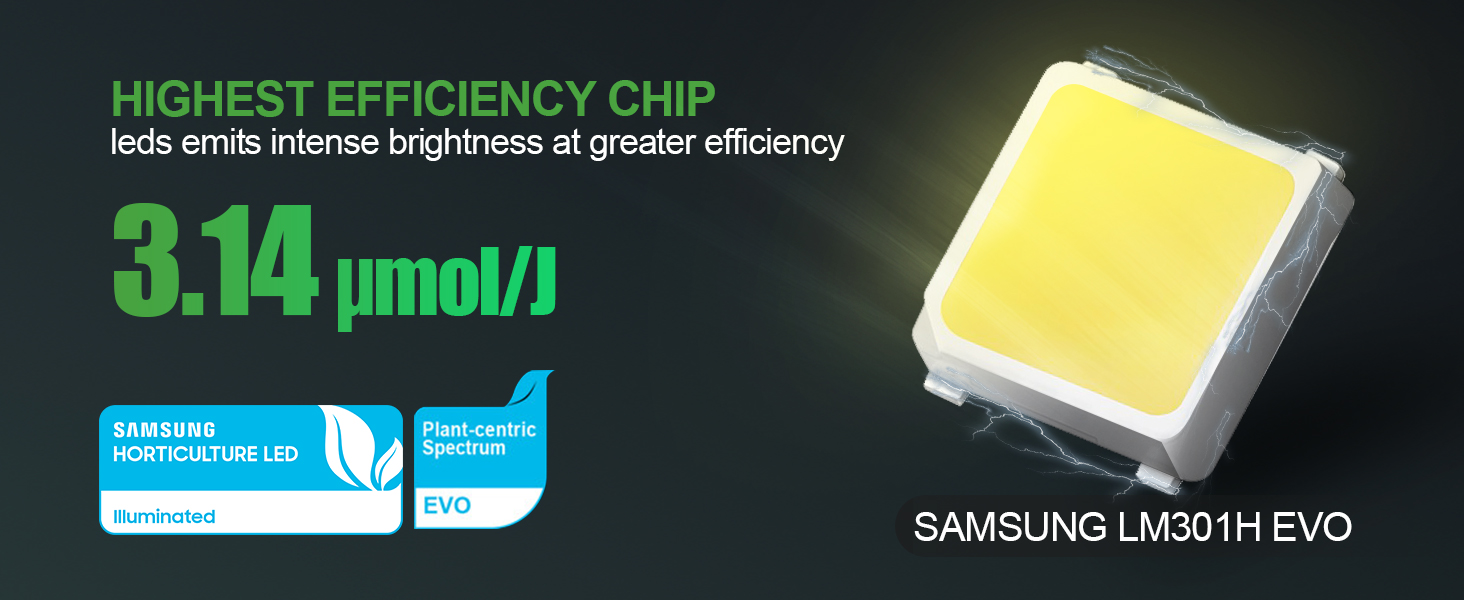 Smart Grow System Integration
Connect via Mars Hydro APP for remote control and data transfer. Effortlessly manage and schedule FC3000 from anywhere, useful for busy or commercial growers.
Precision Auto-Dimming
Auto-dimming adjusts intensity with year, month, day, hour, and minute precision. Sunrise & Sunset Simulation replicates natural photoperiod for professional personal growth.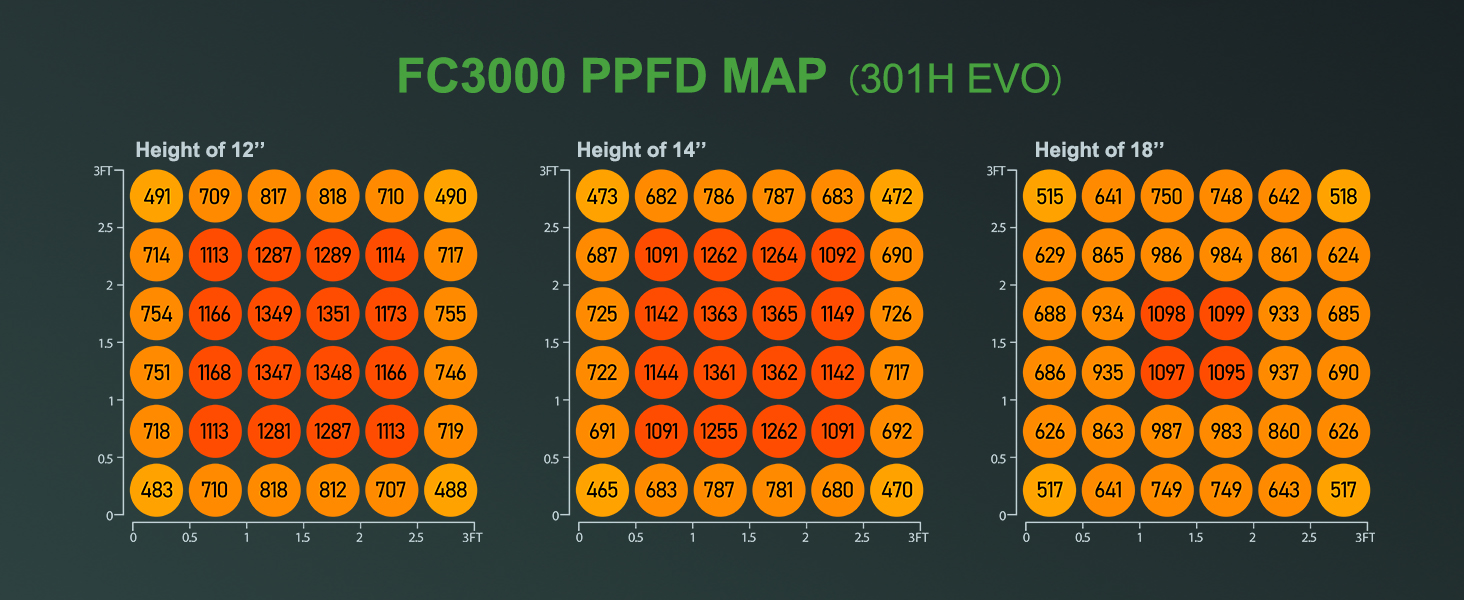 Efficient Heat Dissipation
Wave-shaped heat sink ensures swift heat dissipation. Multi-bar design with cooling spaces prevents hot spots, ensuring consistent light performance.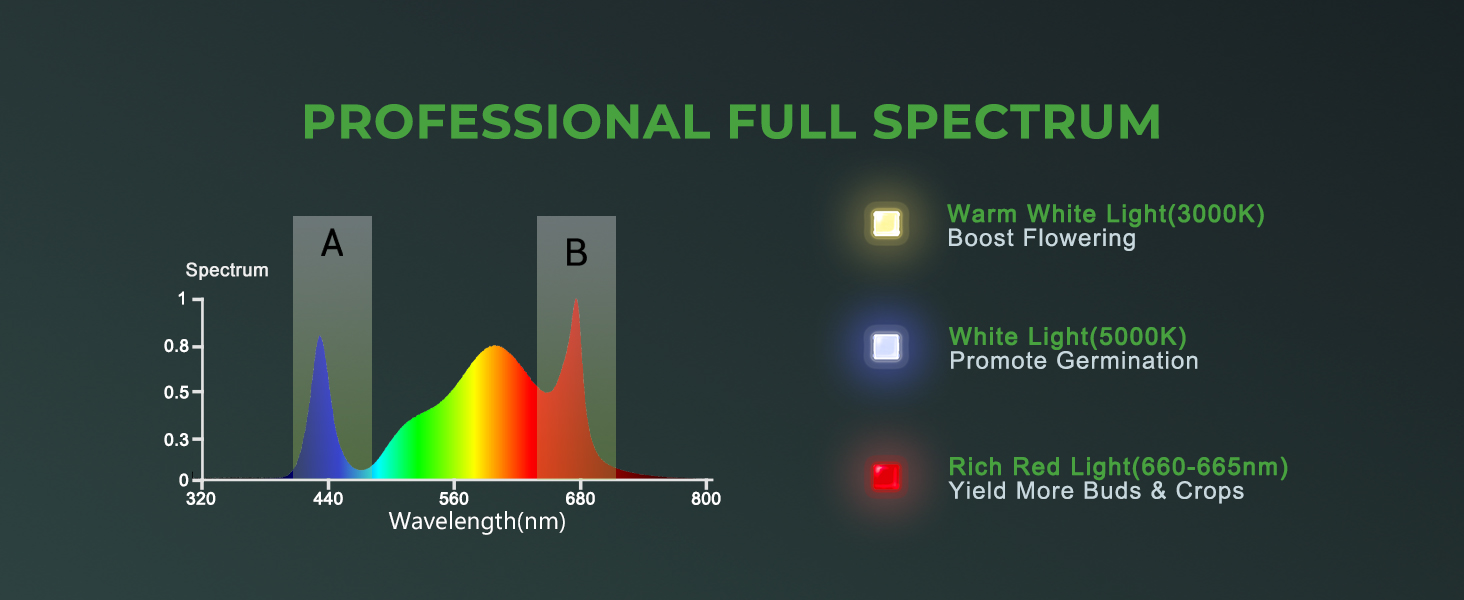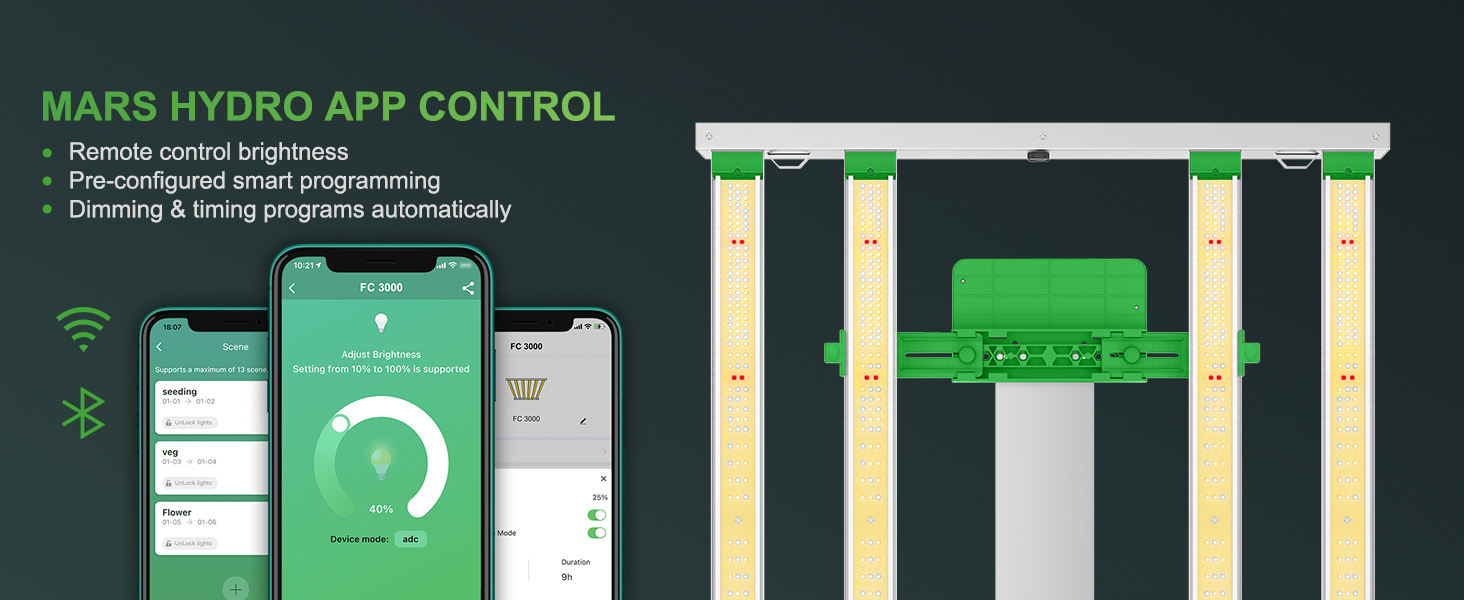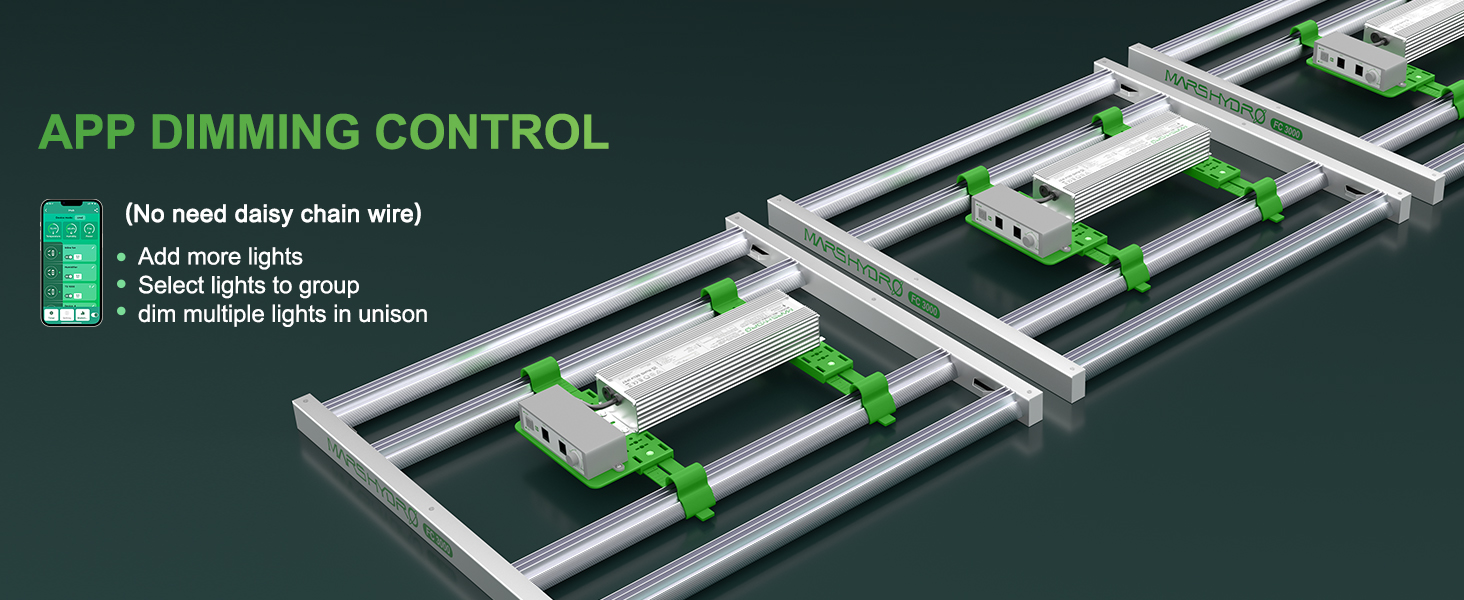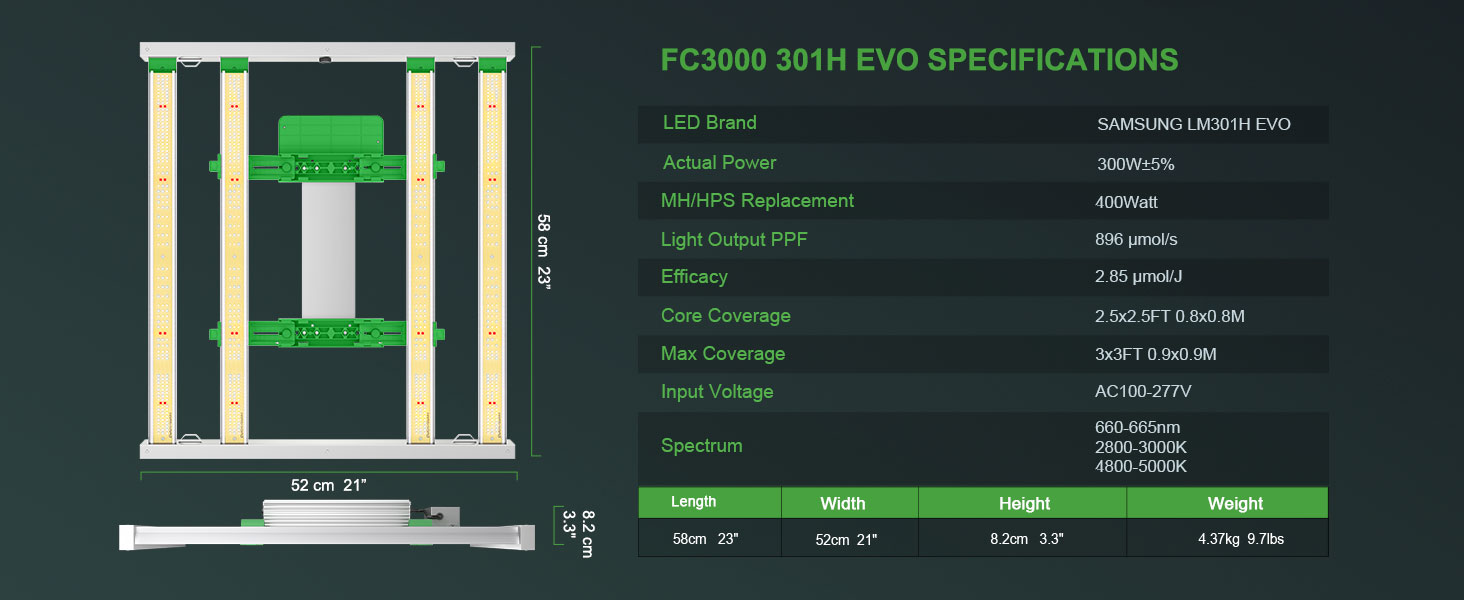 Mars Hydro FC 3000-Evo Samsung LM301H Evo 300W Smart Led Grow Light for Veg Flower

| | |
| --- | --- |
| Veg Footprint | 3' x 3' |
| Flower Footprint | 2.5' x 2.5' |
| Power | 300 watts |
| Spectrum | Full |
| Light Output | 854 umol/s  |
| Dimensions | 22.8" x 20.4" x 3.2" |
| Weight | 9.6 lbs |
| Recommended Height | 12" - 24" |
| Manufacturer's Warranty | 5 years |
Payment & Security
Your payment information is processed securely. We do not store credit card details nor have access to your credit card information.