Mars Hydro Smart FC8000 Samsung LM301B Commercial 800W Led Grow Light

Veg Footprint: 5' X 5'

Flower Footprint: 4' X 4'

Watts: 800W

Spectrum: Full

Warranty: 5 Years

High-Performance Samsung LED Grow Light
The Mars Hydro FC 8000 800W LED grow light features cutting-edge Samsung LM301B diodes, delivering a PPE of 2.9 μmol/j and a PPF of 2309 μmol/s for substantial indoor plant growth. Ideal for personal and commercial cultivation.
Custom Full Spectrum Blend
Specialized spectrum includes blue, red, and green light. Blue stimulates veg growth and phytochemical accumulation, red enhances maturation and bud quality, while green supports growth and penetration.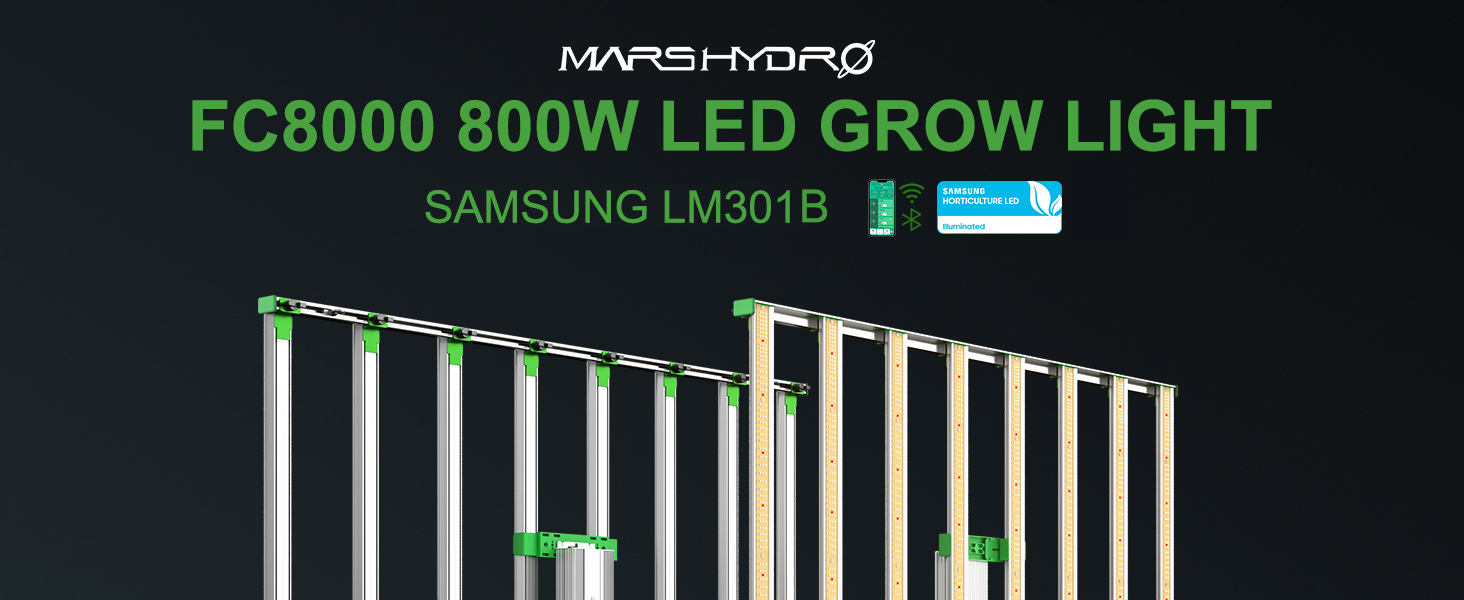 Efficient Heat Dissipation
Wave-shaped heat sink ensures rapid heat dissipation, preventing operational disruptions. Multi-bar design with cooling spaces prevents hot spots, maintaining consistent and uniform lighting for stable plant conditions.
Intelligent Mobile Control
Mars Hydro smart FC8000 enables remote control and data access via the Mars Hydro app. Effortlessly manage schedules and settings from your phone or tablet, ensuring convenient grow light control and monitoring.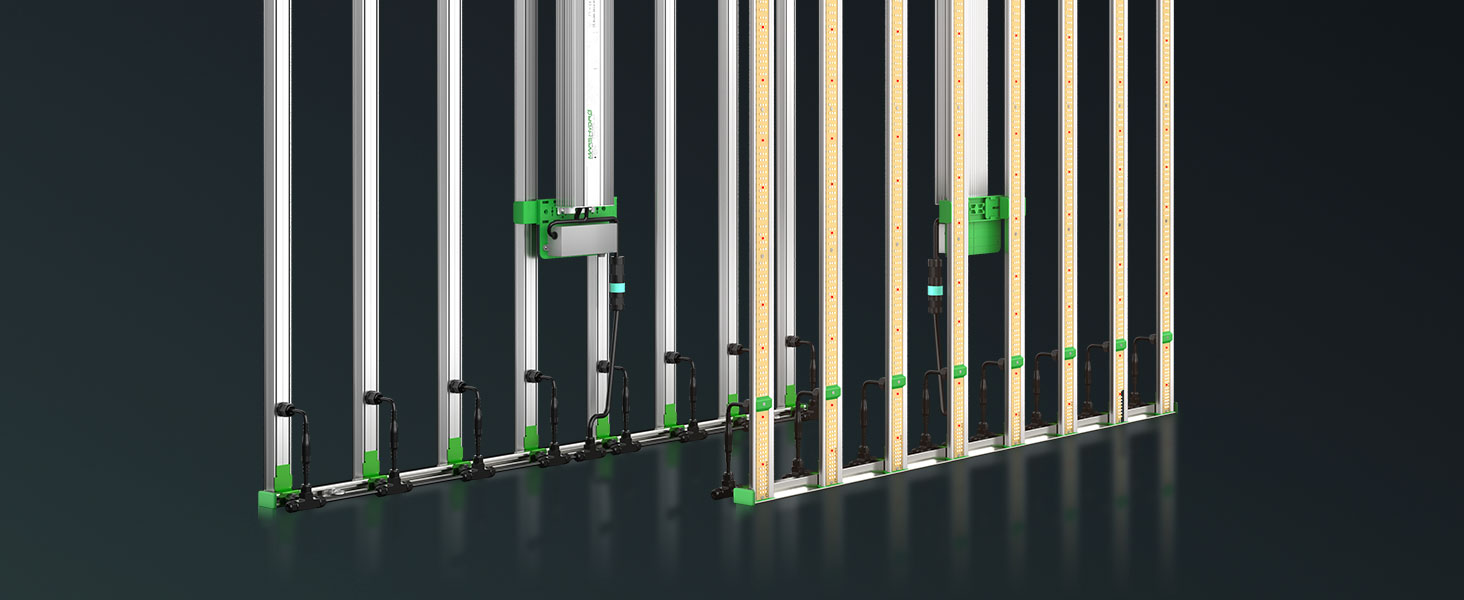 Automated Precision Lighting
Smart FC8000 offers precise configuration and auto-dimming. Tailor light intensity to specific grow schedules, including Sunrise & Sunset Simulation for natural photoperiod. Ideal for professional personal cultivation.
Seamless Group Management
FC8000 supports independent control of multiple lights, with up to 100 FC 8000 lights switchable and dimmable without extra cables. Use Mars Hydro app to divide lights into groups, managing diverse cultivations independently across rooms or tents.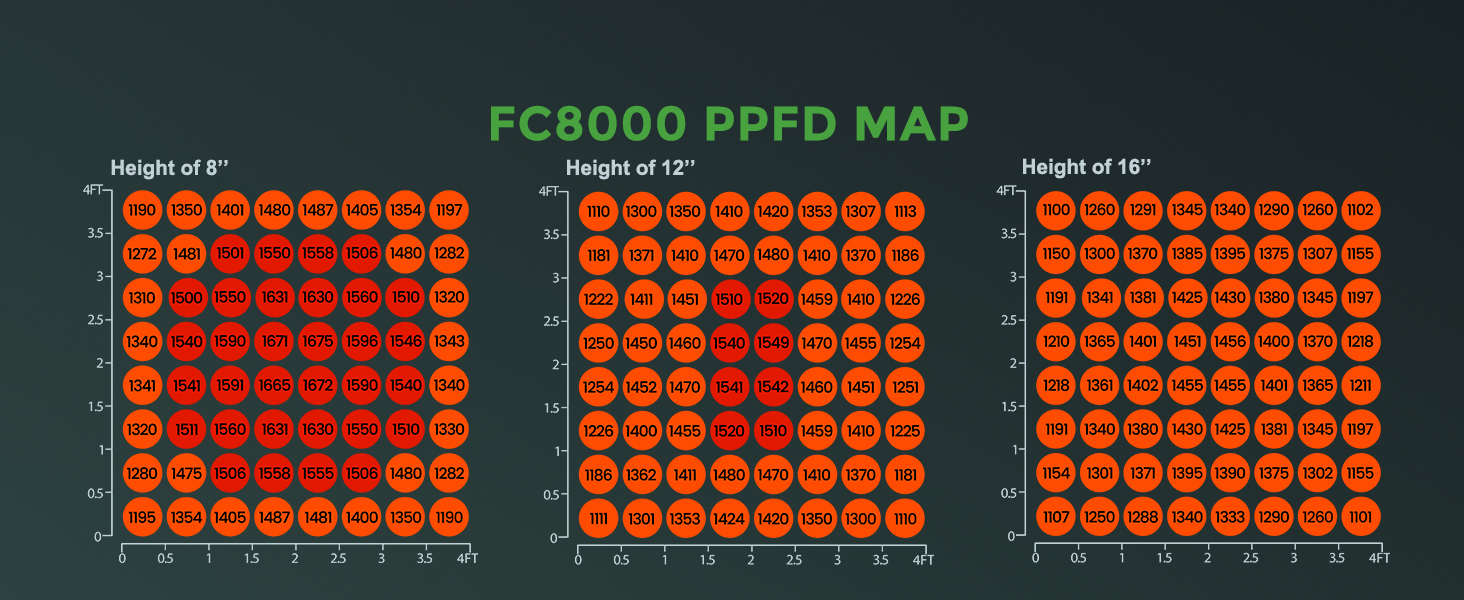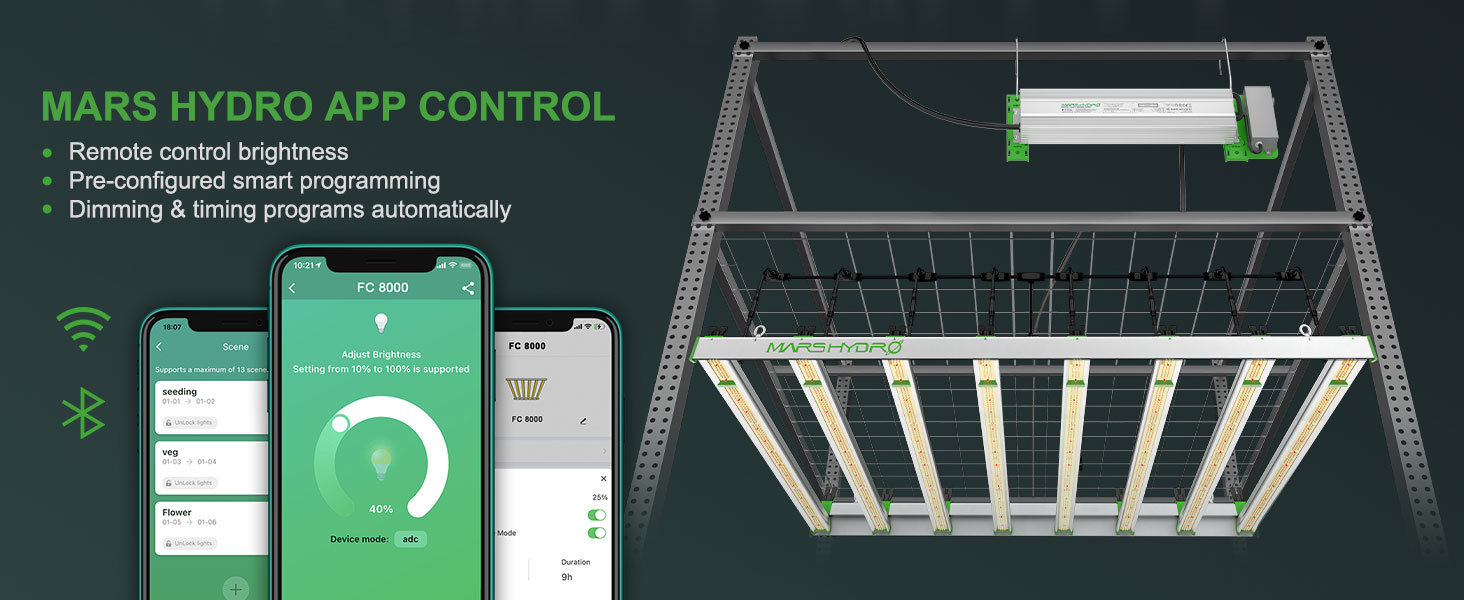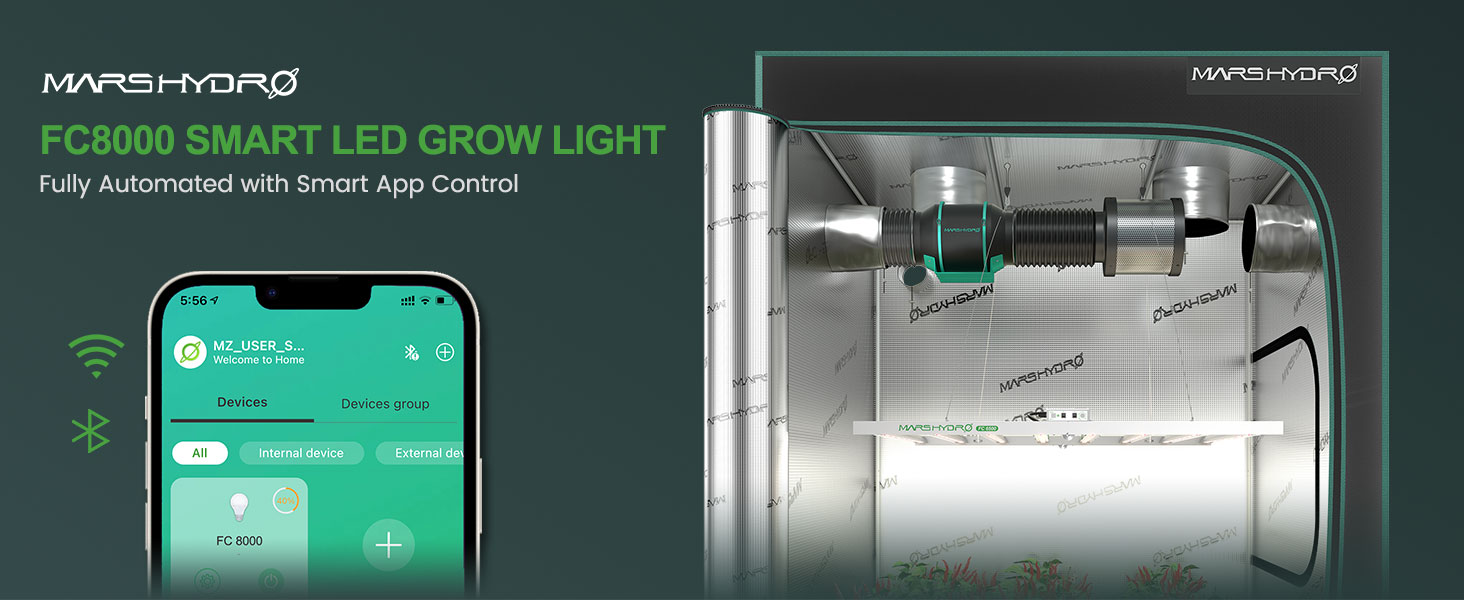 Mars Hydro Smart FC8000 Samsung LM301B Commercial 800W Led Grow Light


| | |
| --- | --- |
| Veg Footprint | 5' x 5' |
| Flower Footprint | 4' x 4' |
| Power | 800 watts |
| Spectrum | Full |
| Light Output | 2309 umol/s |
| HID/HPS Equivalent | 1000 watts |
| Dimensions | 45.3" x 45.3" x 3" |
| Weight | 26.4 lbs |
| Manufacturer's Warranty | 5 years |
Payment & Security
Your payment information is processed securely. We do not store credit card details nor have access to your credit card information.