Medic Grow Spectrum Y Wireless LED Grow Light

Veg Footprint: 5' X 5'

Flower Footprint: 4' X 4'

Watts: 880W

Spectrum: Full

Warranty: 5 Years
The previous version of Spectrum Y lacked the ability to dim without the use of Spectrum X or an external controller. However, we have now made an exciting update by adding a stepless dimming knob to the light. Additionally, the new Spectrum Y Wireless model supports a secure and stable wireless connection to our TSC-2 Master Controller, allowing for auto-grouping of up to 200 units. With our specially designed touch-screen controller, the Medic Grow Spectrum Y Wireless LED Grow Light  empowers growers to select the optimal spectrum for their plants, recognizing that different growth cycles and strains require different spectrums.
Equipped with the highest output white chips and Osram red chips, the Spectrum Y achieves an impressive efficacy of up to 2.8 µmol/J and a PPF of 2184 µmol/s. Its high output of 880W enables it to provide high-quality light to meet a wide range of needs. Through our testing, it has shown remarkable performance in 4x4 and 5x5 areas.
The Spectrum Y Wireless utilizes the design of 8 lighting bars to distribute light to plants as evenly as possible. The foldable bars and optional UV-IR Add-On make the fixture easy to install.
Features of the Medic Grow Spectrum Y Wireless LED Grow Light:
Little Counterclockwise Rotation for Auto Connection via MESH Wi-Fi
RJ Signal Cable Daisy Chainable - up to 200 lights wirelessly & 140 lights with a wired connection
Separately Dimmable Wattage
Higher Output Spectrum Tunable (Default is F1/FS, more options available with TSC-2 controller/Spectrum X)
Optional UV+IR enhanced bar for advanced quality output
Efficacy of 2.8 µmol/J and PPF of 2184 µmol/s
8 Bar coverage for 5x5 feet area
Ready to use: simply unfold and hang it up
Default voltage of 110-277V, customizable to 347-480V

Spectrum Y Wireless Light Interface


Spectrum Y Wireless 3 Ways Daisy Chain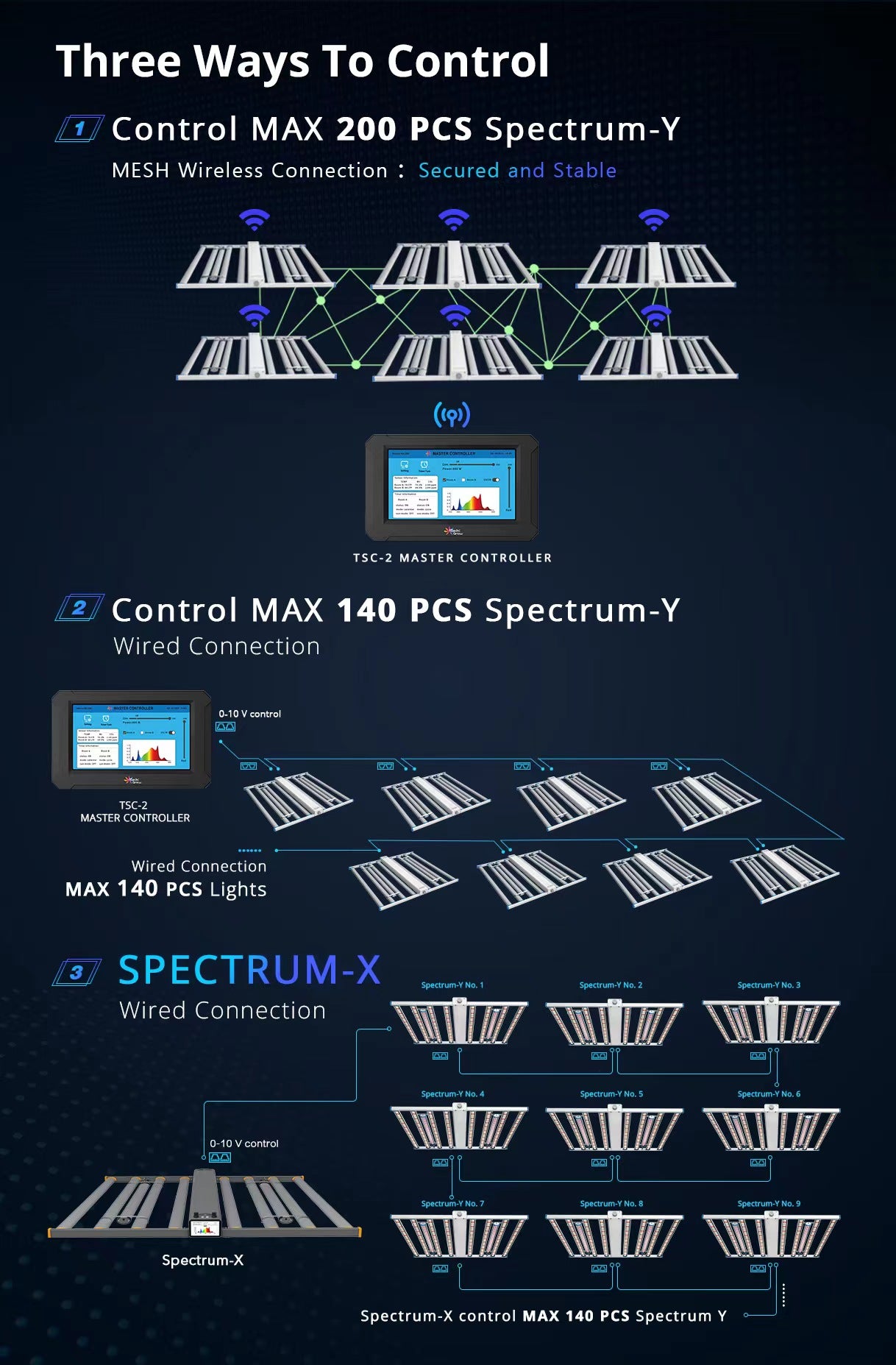 Spectrum Y Wireless LED Grow Light with Optional Detachable UV+IR Bar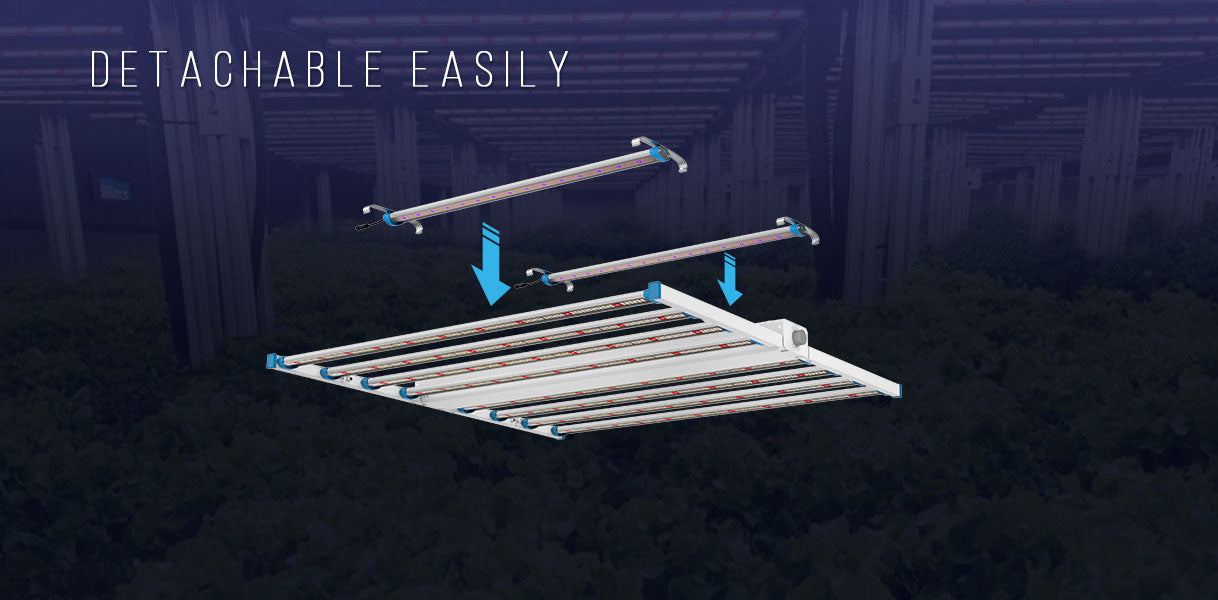 Spectrum Y Wireless LED Grow Light with UV+IR Bar Light Effect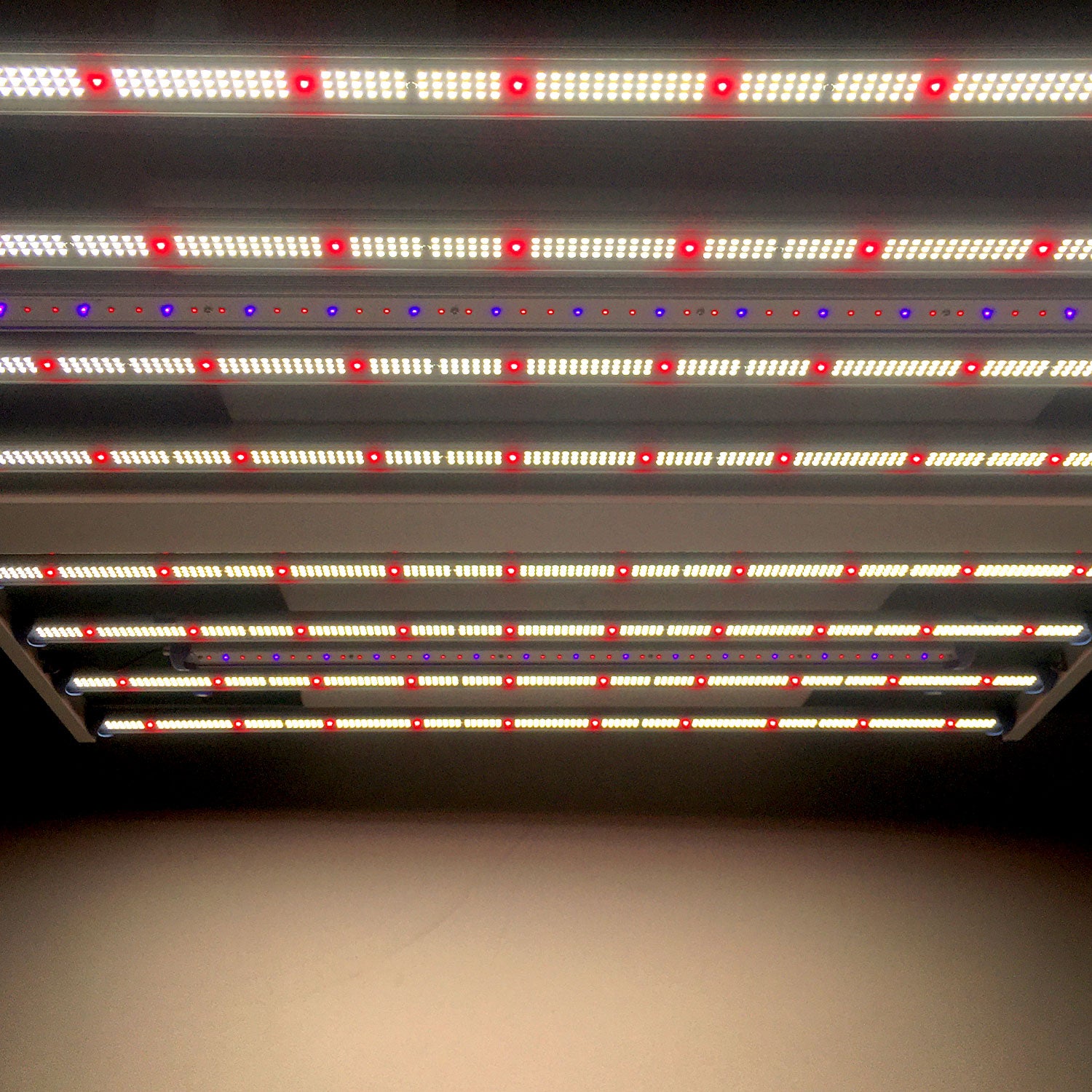 Tunable Full Spectrum
The Spectrum Y Wireless light offers a tunable full spectrum of light. When used independently, the default spectrum is F1/FS. However, when connected with Spectrum X and the TSC-2 Controller, it supports four tunable spectrums: V1, F1, VS, and FS. It's important to note that the VS and FS modes are available when the UV + IR bars are installed.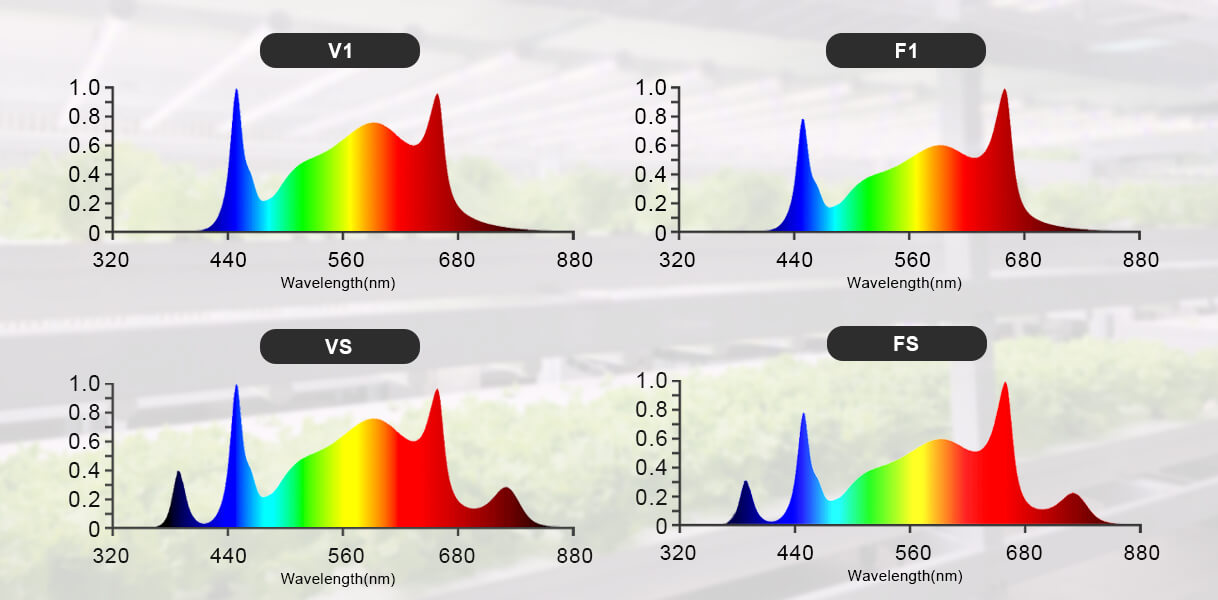 PPFD Distribution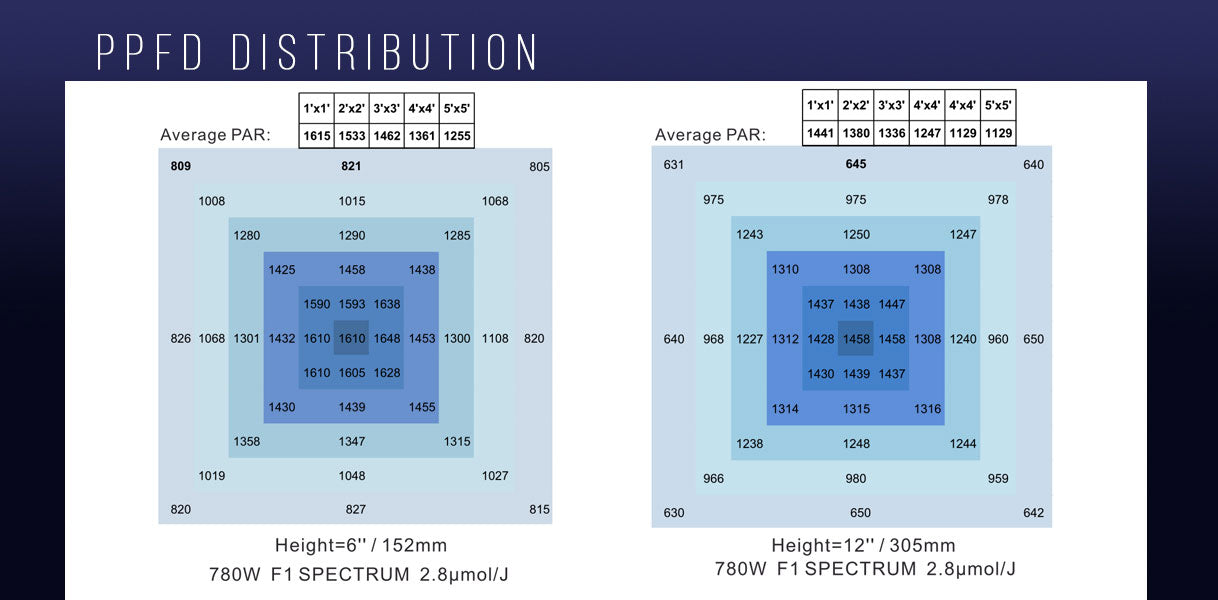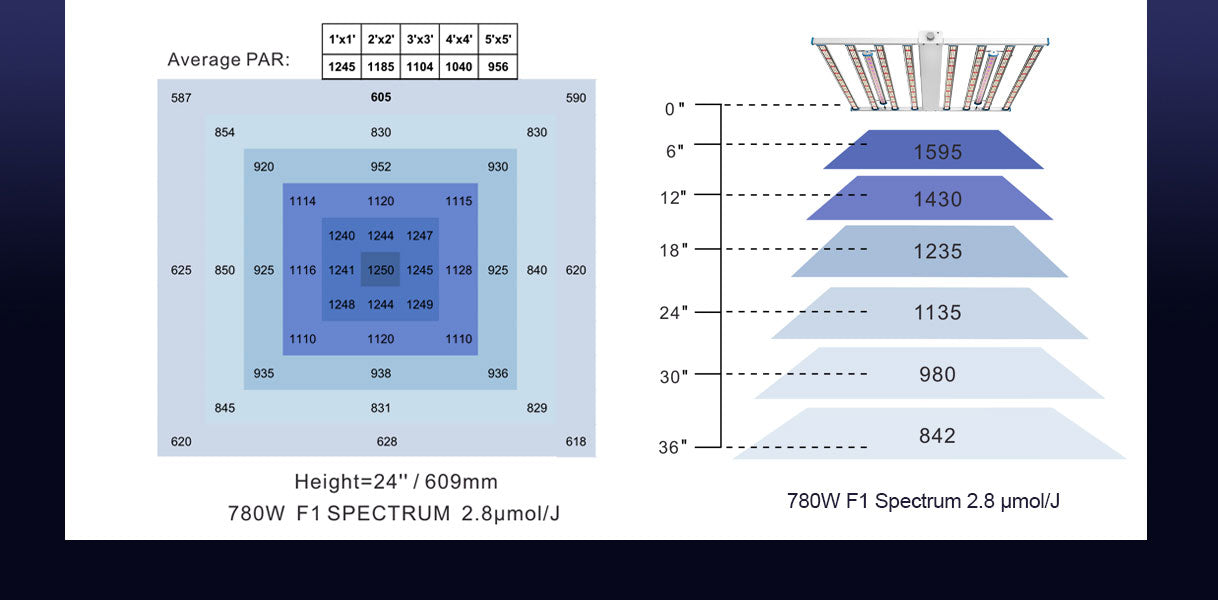 Spectrum Y wings can be hold at any angle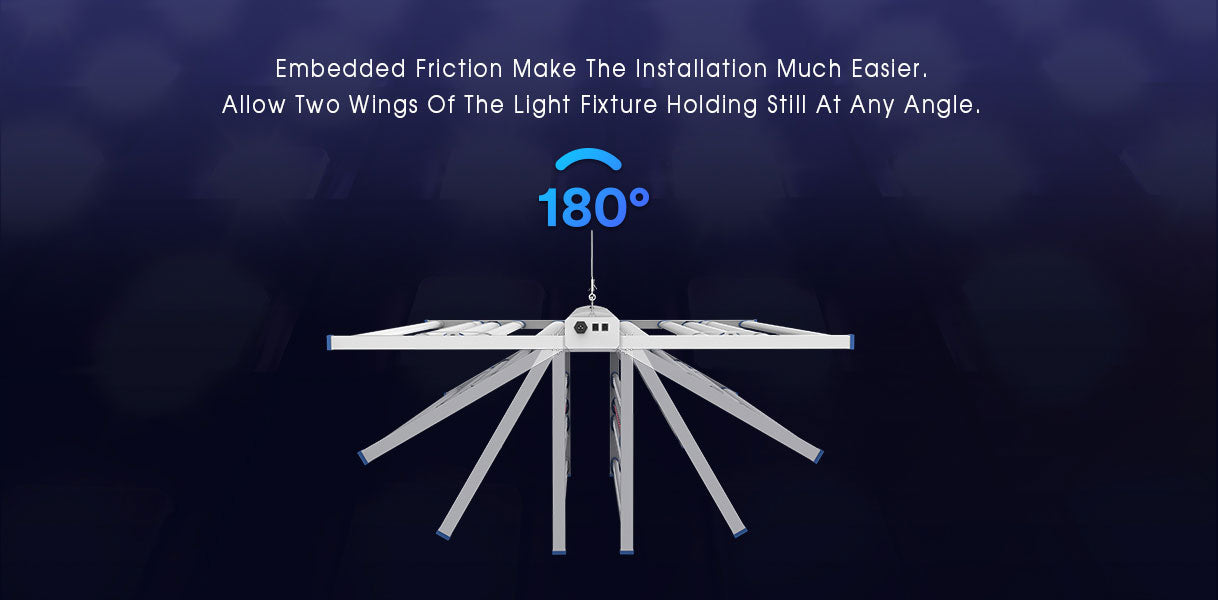 Elegant White or Integrity Black, getting your proper style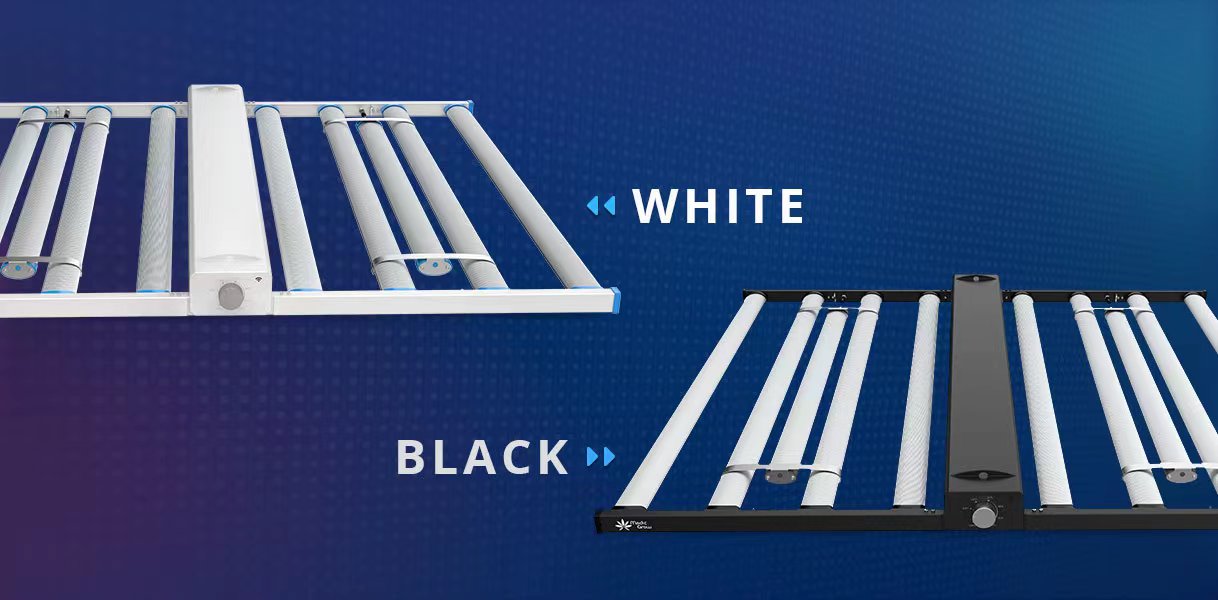 Dimension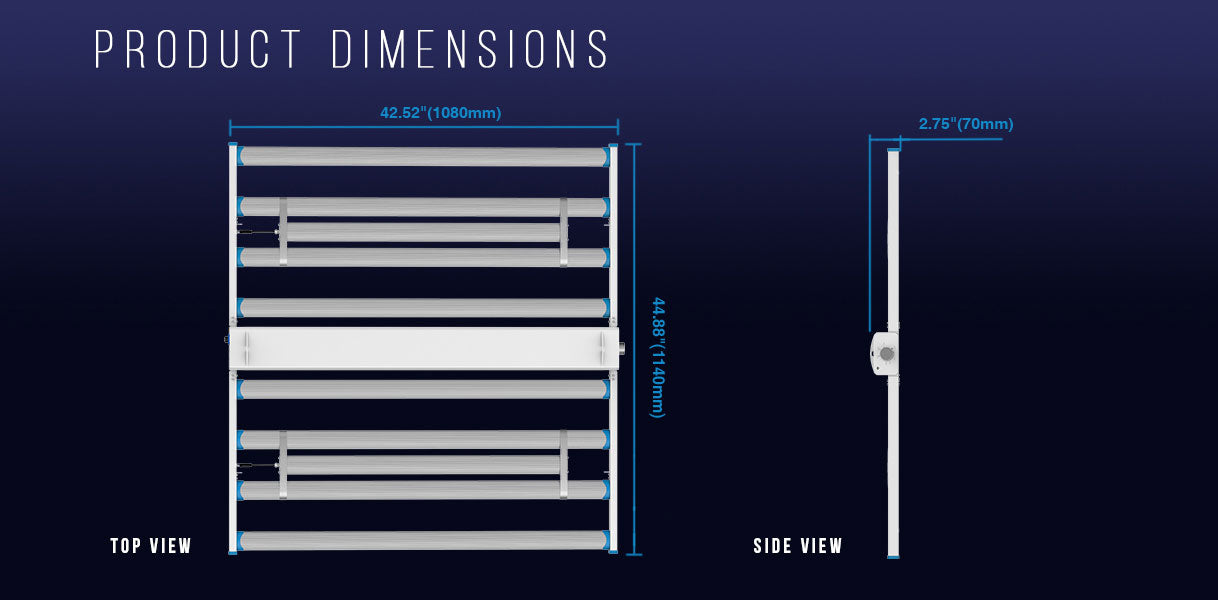 What is in the box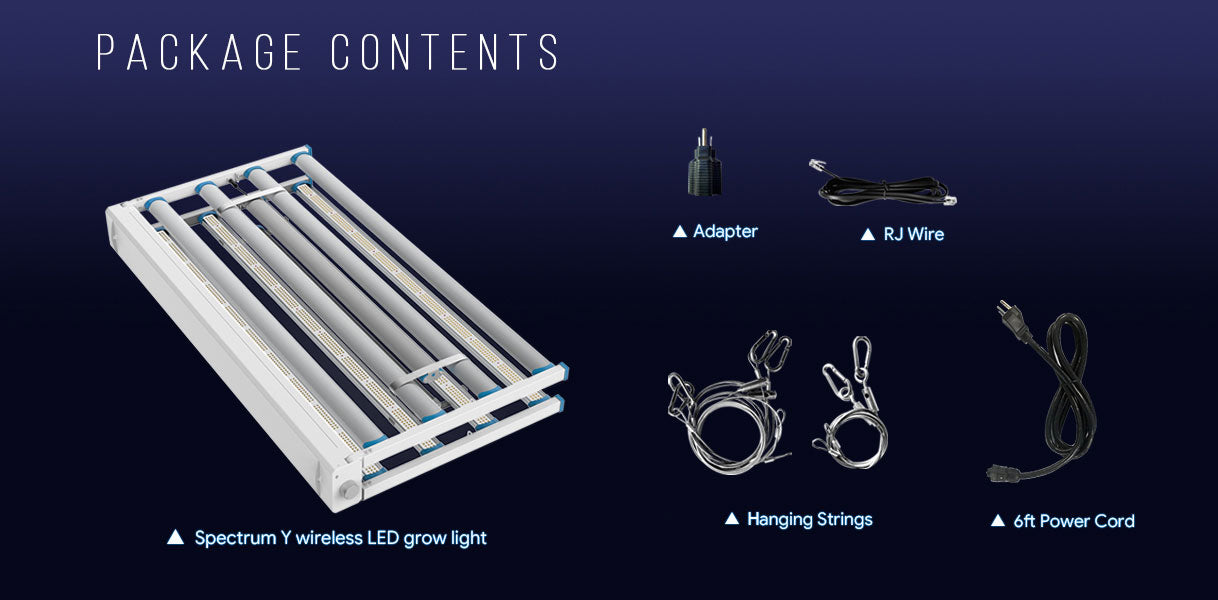 Tech Specs of Medic Grow Spectrum Y Wireless LED Grow Light
Specs
Spectrum Y Wireless Main
Spectrum Y Wireless (With 2x UV&IR Bars-100 Watt)
Spectrum
V1, F1
V1, F1,VS, FS
PPF(light output)
2184 μmol/s
2376 μmol/s
Wattage
780 Watts
880 Watt
Efficacy
2.8 μmol/J @277 AC
2.7 μmol/J @277 AC
Coverage
5x5 Feet
Connection

200Pcs Light with TSC-2 Controller By Wireless

140Pcs Light with TSC-2 Controller By Wire

70Pcs Light with Spectrum X By Wire

Fixture Dimensions
44.52'' x 44.88" x 2.76"
AC Input Voltage

Default: 110-277V AC, 50/60Hz

Customizable: 347-480V AC,50/60Hz

Max Operating Temperature
95°F / 35°C
Mounting Height
≥ 12'' (30cm)Above Canopy
Thermal Management
Passive
Dimming
Wireless / 0-10V
Gross Weight
13.7KG/PC 30.2lbs
14.7KG/PC 32.4lbs
Life Span
>50,000hours
Warranty
5-Year Warranty | 1-Year Warranty for UV-IR Addon
Payment & Security
Your payment information is processed securely. We do not store credit card details nor have access to your credit card information.