Medic Grow TSC-2 LED Grow Light Controller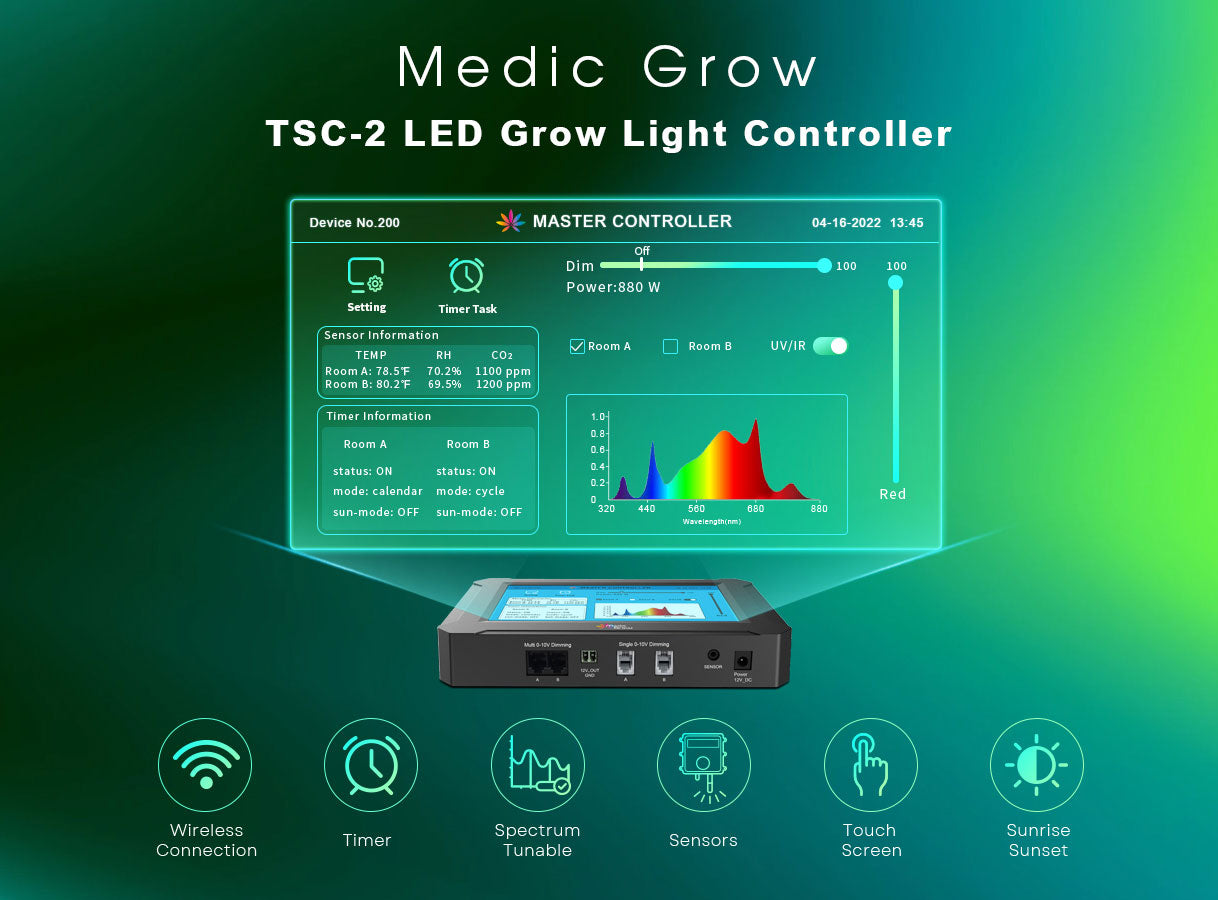 The Medic Grow TSC-2 Master Controller is the most innovative LED grow light controller in the world. With its intuitive touch screen interface, you can easily set up your grow settings within seconds. It features a built-in dimmer, 3-mode timer, sun-rise sun-set mode, and online-upgrade capability.
The TSC-2 Master Controller supports both wireless and 0-10V wired connections, making it compatible not only with Medic Grow's light fixtures but also with most LED grow light fixtures on the market that utilize 0-10V dimming.
When paired with our Spectrum-Y-Wireless lights, the TSC-2 Controller offers exclusive features designed specifically for these lights. Tunable spectrums and independent timers for the UV/IR Add-On are seamlessly integrated. The connection between the controller and lights is fully automatic, requiring no password or pin code input. Simply turn on the controller and the lights, and they will be connected and grouped efficiently within minutes.
The wireless connection is enabled by WIFI MESH technology, ensuring a secure and stable connection. The controller can detect and control the lights from a maximum distance of 600 feet away. This feature allows precise control of each light without the need for additional wiring installations.
Key Features of Medic Grow TSC-2 LED Grow Light Controller:
Supports wireless control of up to 200Pcs Spectrum Y Wireless lights
Supports wired control of up to 70Pcs Medic Grow LED Grow Lights
Suitable for 1-2 grow rooms
Wireless or wired 0-10V dimming control
Switching, dimming, and spectrum adjustment from the central unit
Supports monitoring of CO2, temperature, and humidity with the included 3-in-1 sensor
GLT timer for improved growing and power-saving, along with calendar and cycle timer functions
Simulates sunrise and sunset settings, adjustable from 5 to 30 minutes
LCD touch screen for a user-friendly smart and easy operation experience
Auto dimming to 70% for preset temperature conditions
Auto shutdown for preset over-temperature protection
12V output for connecting other external devices
Supports system updating via Wi-Fi
Protected against short circuit situations
TSC-2 Introduction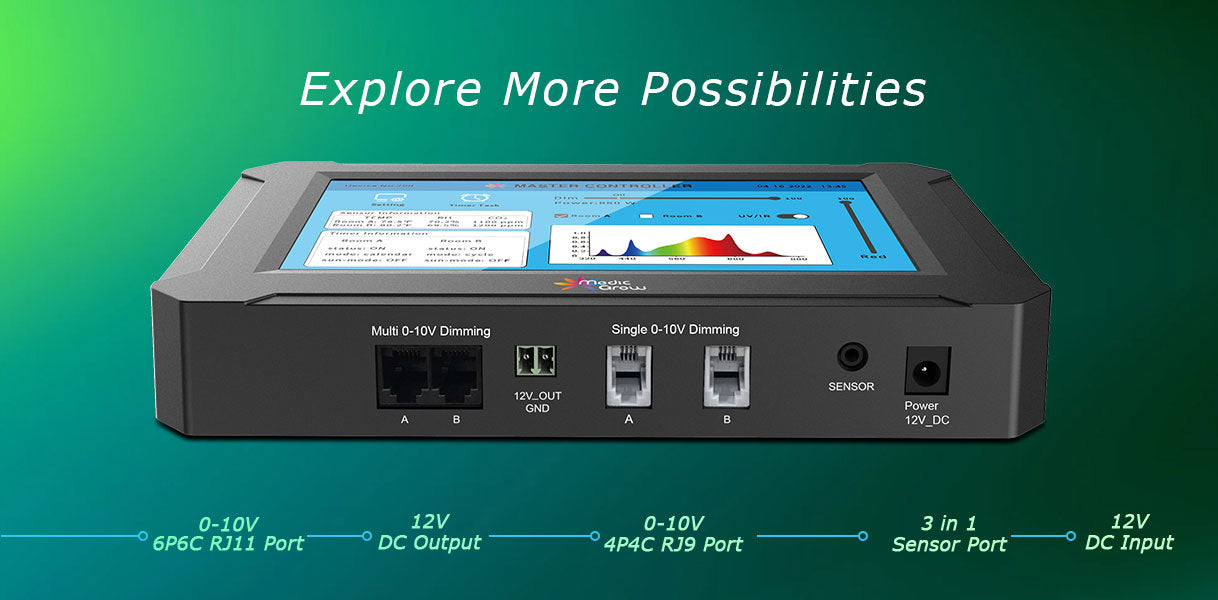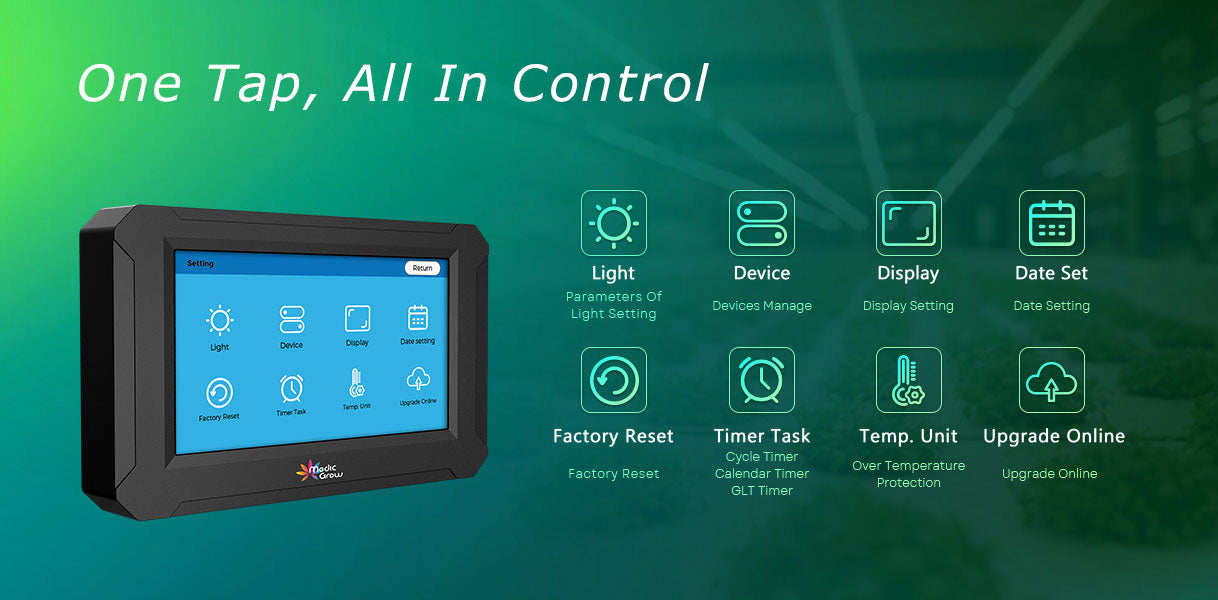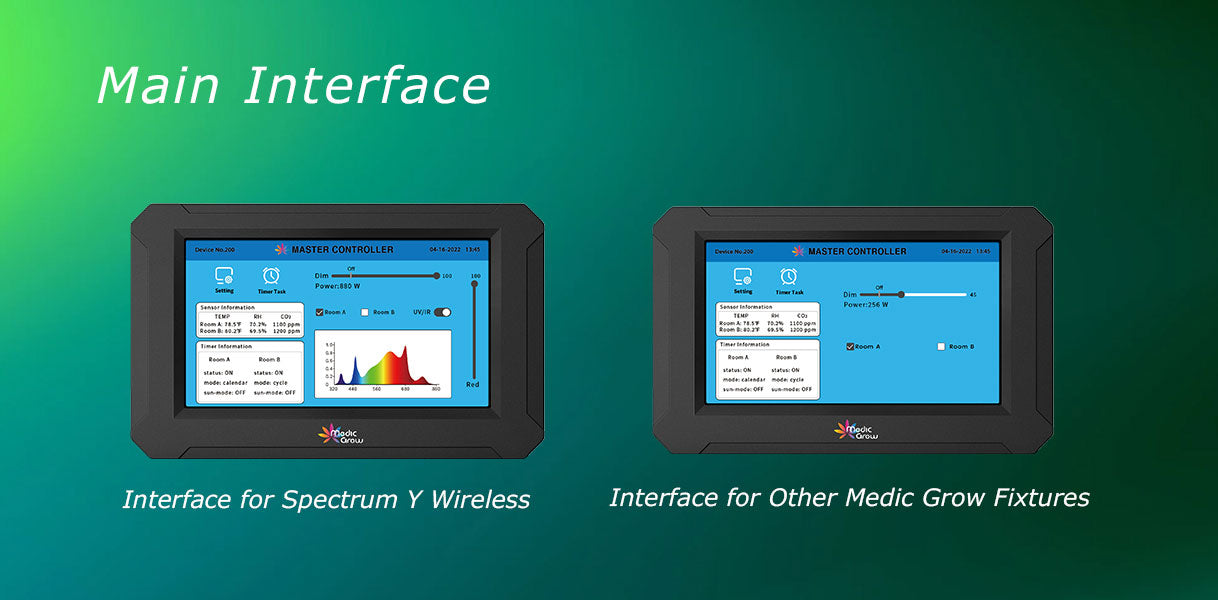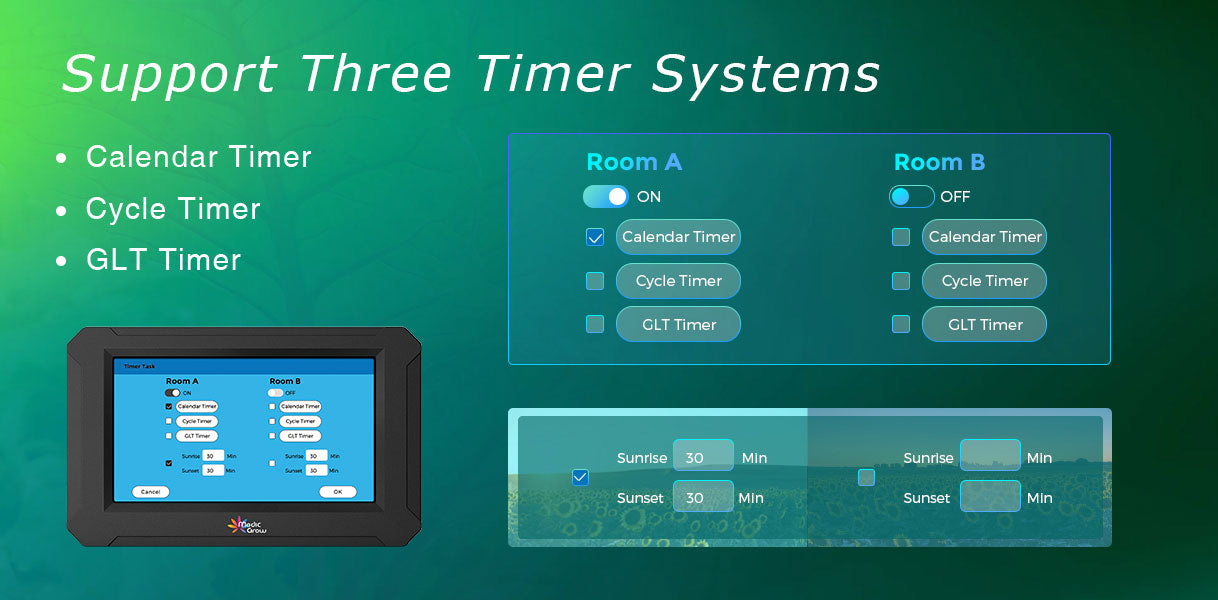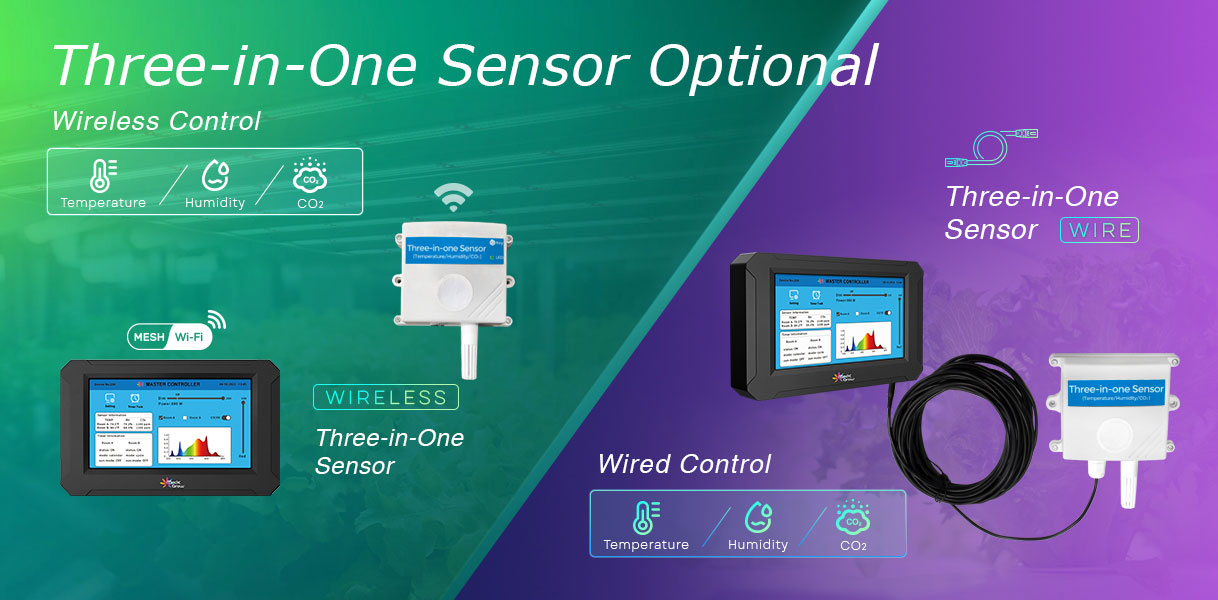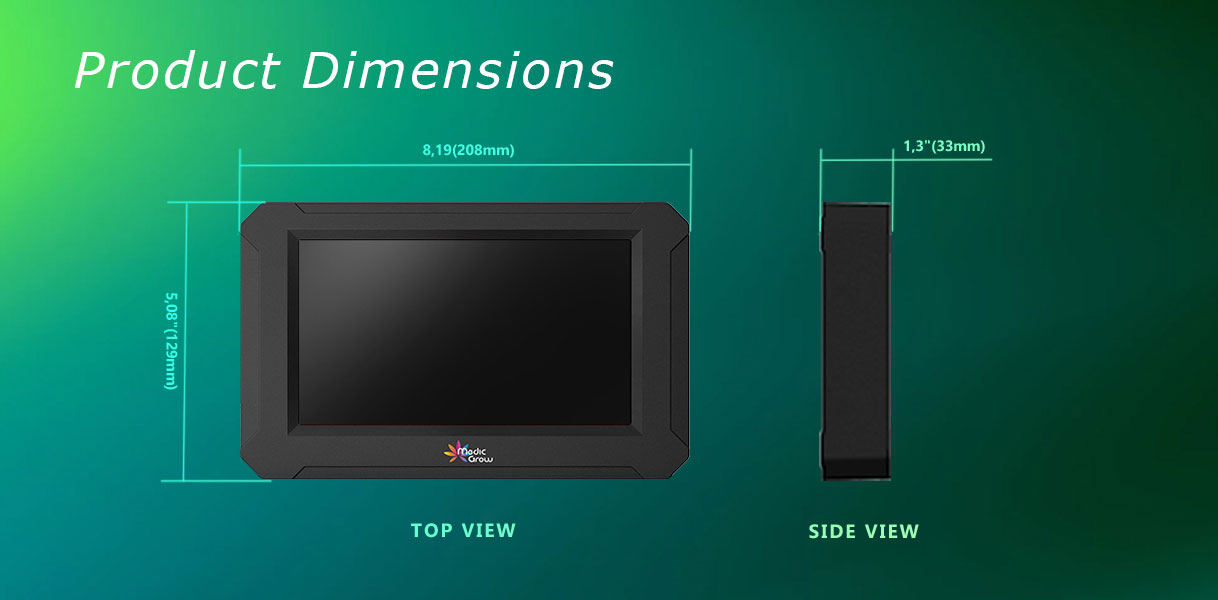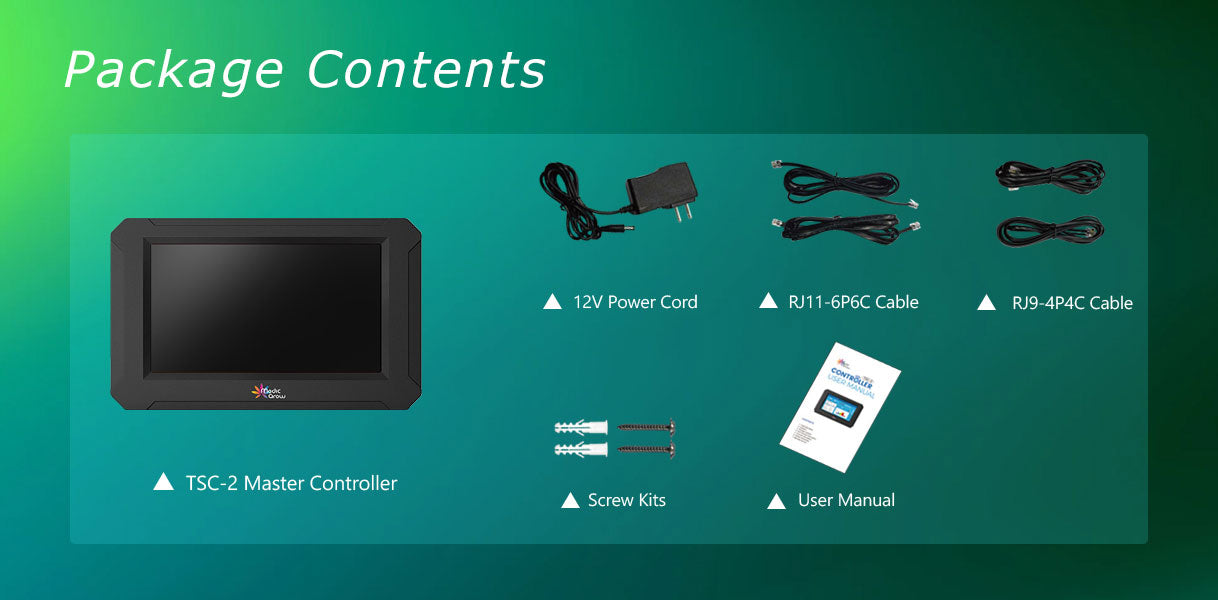 | Model | TSC-2 |
| --- | --- |
| Installation method | Wall Hanging |
| Screen | 7 inch TFT LCD display |
| Dimension(mm) | 8.07'' x 5.1" x 1.24"/L-205 x W-129 x H-31.5 (mm) |
| Net Weight | 0.465 kg 1.02 lb |
| Input voltage of controller | DC 12 V |
| Input voltage of adaptor | 100-240 V AC, 50/60 Hz |
| AC Current | 1 A |
| Material of shell | PC+ABS Etched black |
| Fire rating of shell | 94 - V1 |
| Sunrise sunset | YES |
| Overheating protection | YES |
| Connection Method | Wired connection or wireless connection |
Payment & Security
Your payment information is processed securely. We do not store credit card details nor have access to your credit card information.